Man charged in fatal CTA stabbing has schizophrenia: lawyer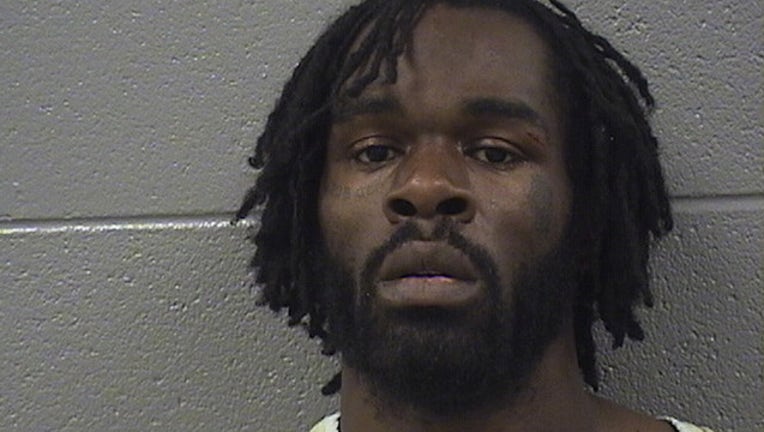 article
CHICAGO (Sun-Times Media Wire) - The man accused of stabbing a woman to death on the CTA Red Line suffers from paranoid schizophrenia and had been living at a nursing home to address his mental health issues, an assistant Cook County public defender said Wednesday, the Chicago Sun-Times is reporting.
Arthur Jones, 29, has been institutionalized at least 10 times since he was diagnosed with the illness in high school and was kicked out of DuSable in ninth grade, defense attorney Julie Koehler told Judge Adam Bourgeois Jr.
Jones allegedly killed 25-year-old Jessica Hampton while they were riding a southbound train together June 23.
At some point during their commute, the two, who were in a "dating relationship," began arguing, Assistant State's Attorney April Gonzales said.
As they fought, they moved to different cars and at the 35th Street stop, Jones lit a cigarette and asked Hampton if she was going to have his baby, Gonzales said.
Hampton nodded "no," prompting Jones to get up from his seat, lunge toward Hampton with a knife and stab her in the neck and upper body, Gonzales said.
When Hampton fell to the floor, Jones continued to stab her, Gonzales said. He then allegedly dragged her body and began slicing her throat as other commuters looked on.
Officers responding to several 911 calls arrested Jones at the 47th Street stop. The knife was recovered, Gonzales said.
Jones had blood on his hands and a cut to his finger, Gonzales said.
The attack was captured on surveillance cameras and five witnesses identified Jones as Hampton's attacker, Gonzales said.
Jones was taken to St. Bernard Hospital where he was treated for his injuries while under police guard.
While using the bathroom in the hospital, Jones jumped up and tried to take an officer's gun, Gonzales said.
Jones screamed that he was going to kill everyone, including himself, Gonzales said.
During the struggle with Jones, an officer suffered a shoulder sprain, Gonzales said.
Jones was eventually Tasered and handcuffed at St. Bernard, Gonzales said.
Bourgeois called Jones an "imminent threat" and ordered him held without bail.
Jones has a previous conviction for a residential burglary.