Man charged in Simeon football player's 2014 murder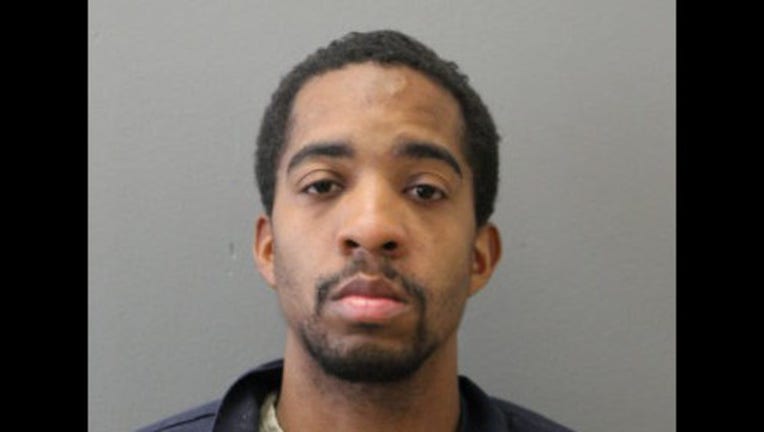 article
CHICAGO (Sun-Times Media Wire) - A second man has been charged in the 2014 murder of popular Simeon High School football player Michael Flournoy, the Chicago Sun-Times is reporting.
Kevin Hines joined Kenneth Jackson and another person in accosting the 16-year-old after the teenager or his friend made comments to Jackson's 12-year-old daughter, Assistant Cook County State's Attorney Marilyn Salas-Wail said.
Witnesses had heard Jackson yelling at Flournoy at a South Side store that day on April 5, 2014, over the alleged comments.
Jackson left the area of the 1000 block of East 93rd Street but returned 90 minutes later with Hines and the other person, Salas-Wail said.
The three got out of Jackson's girlfriend's silver car and started hitting Flournoy before getting back into the car, Salas-Wail said.
When they came out again, Hines was holding an object covered with a bag, Salas-Wail said.
Jackson and his other friend went back to Flournoy and struck the boy again.
Then, Hines allegedly shot Flournoy in the head.
The three got back into the car and drove off, prosecutors said.
Hines, 35, of the 4700 block of South Prairie, admitted his role in the shooting, Salas-Wail said.
He allegedly told police he used Jackson's gun to shoot Flournoy.
A police "pod" video recorded the incident and shows Jackson's girlfriend's car at the scene of the shooting, prosecutors said.
Judge Peggy Chiampas on Thursday ordered Hines held without bail.
Jackson was ordered held on $1 million bail for the murder two years ago.
Flournoy played defensive back and wide receiver on the sophomore football team at Simeon. His family said he thought about becoming a firefighter but had his sights set on a career as an architect.
"He was a great kid, around the school always helping people out. He was a very soft-spoken young man, you would have to tell him to speak up just to hear him talk. Just a good kid, Simeon football coach Dante Culbreath said at the time of Flournoy's death.