Man charged with brandishing BB gun at Evanston police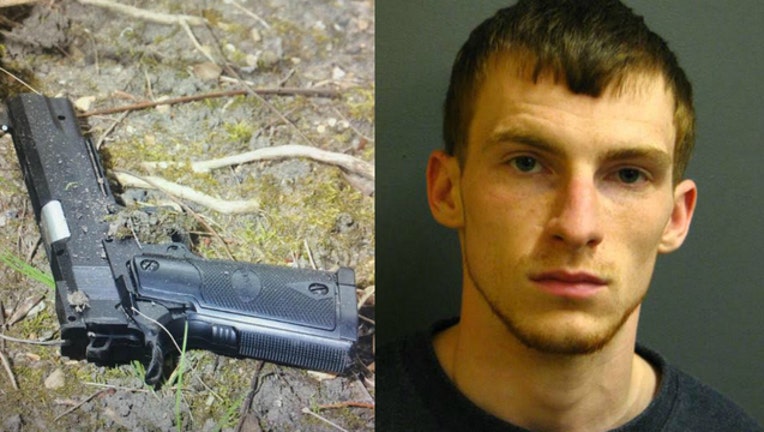 article
EVANSTON (SUN TIMES MEDIA WIRE) - Charges have been filed against a man who brandished a BB gun at Evanston police officers Tuesday afternoon, prompting the officers to fire shots at him, according to police.
Justin W. Cunnea-Lamerdin, 25, is charged with one felony count of residential burglary, two misdemeanor counts of resisting an officer, and two misdemeanor counts of aggravated assault to a police officer with a firearm, according to a statement from Evanston police. He lives in the 4900 block of Fargo Avenue in Skokie.
Just before 2 p.m. Tuesday, a neighbor called police to report suspicious activity at a vacant home in the 1300 block of Asbury Avenue, Evanston Police Cmdr. Joe Dugan said.
Officers arrived to find the garage and rear doors open, and Cunnea-Lamerdin inside the home pulling down exposed copper wire, police said.
The officers attempted to take him into custody and he began fighting them, Dugan said. One of the officers deployed his Taser, then the man pulled a handgun and an officer fired "a couple shots," Dugan said.
Cunnea-Lamerdin was not struck by the gunfire and ran into another part of the home, police said. Officers "backed off" and set up a perimeter.
A short time later, Cunnea-Lamerdin came running out the front door with the gun and headed northbound on Asbury, police said. He cut through a yard and confronted another officer, who fired two shots at him.
He dropped the gun and ran westbound, where he was taken into custody in the 1300 block of Greenwood, Dugan said.
Cunnea-Lamerdin was not shot, police said. His gun was recovered and determined to be a BB gun with a "similar appearance as a real handgun," Dugan said.
"Our officers involved in the incident are shaken up but thankfully not physically injured. Thanks to the area residents for their cooperation," Evanston police tweeted about 4:40 p.m.
Dugan said the department's Office of Professional Standards will investigate the shooting.