Man charged with stalking Riverside teacher for 14 years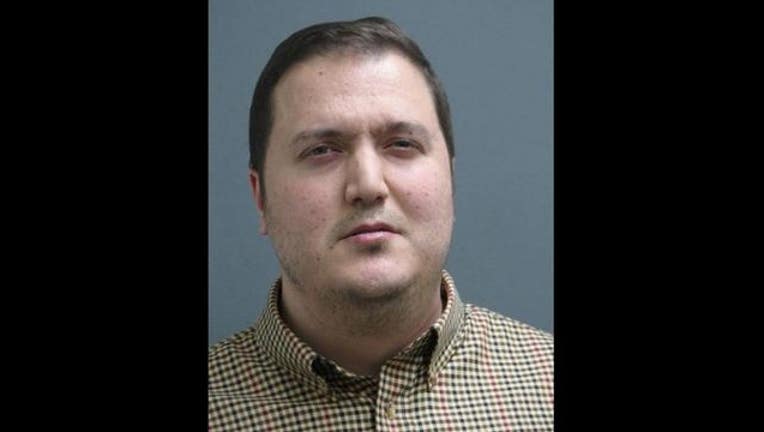 article
RIVERSIDE (STMW) - A west suburban man has been charged with stalking and harassing a west suburban high school teacher for more than a decade.
Police were called to the parking lot of Riverside Brookfield High just after 9 a.m. Feb. 29 to check vandalism to a vehicle, according to a statement from Riverside police. The windshield wipers had been torn off the teacher's 2013 Jeep Wrangler.
He told investigators he had been having problems with Cyrus Chamanara for 14 years, ever since he testified against Chamanara in court in 2002.
Chamanara, now 36, was arrested in 2002 at Heritage School in Berwyn after the victim spotted him walking around the school after hours during basketball and cheerleading practice, police said. He later testified against Chamanara, who was convicted of criminal trespassing on state-supported land.
Chamanara, who lives in the 6900 block of Riverside Drive in Berwyn, has been arrested multiple times since then for incidents involving the same victim, police said. He has thrown bricks into the victim's home on several occasions, and damaged the windows of the victim's parents' home. He has also followed the victim in his car and harassed him on the road.
He was arrested and charged in each instance with misdemeanors ranging from property damage to disorderly conduct, according to police. When officers took him into custody March 4, he gave a written statement admitting to the vandalism in the high school parking lot.
Chamanara told investigators he had specifically targeted the victim because he was upset that his 2002 arrest kept him from getting a job he wanted, police said. He told police he spent the next 14 years stalking the victim, including doing Internet searches to learn about the man's employment and personal life. He also followed the victim in his car as he went shopping or ran errands.
He was charged with one felony count each of stalking and property damage, as well as a misdemeanor count of criminal trespass to state-supported land, police said. At the time of his arrest, he was also wanted on a reckless driving and obstructing warrant from Key West, Florida.
His criminal history includes 11 prior arrests in Illinois and arrests in Florida, Arizona and New York City, according to police. He served five years' probation for a 2002 felony conviction in Arizona for stalking and causing great bodily harm.
Chamanara is being held at the Cook County Jail on a $750,000 bond, according to the Cook County sheriff's office. His next court date is scheduled for March 14 in Maywood.