Man dies after house fire in Clearing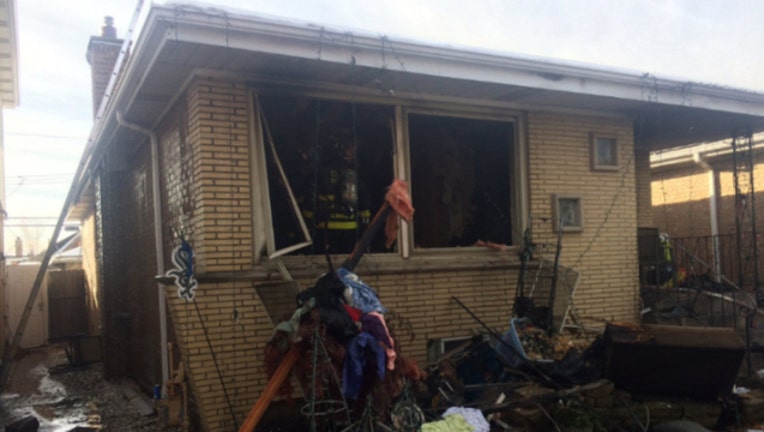 article
SUN-TIMES MEDIA WIRE - A 65-year-old man died after a fire Wednesday morning in his Clearing neighborhood home on the Southwest Side.
Firefighters responded about 8:50 a.m. to a fire in a single-story home in the 5700 block of West 63rd Place, according to Fire Media Affairs Director Larry Langford. They were initially told several people were trapped inside the house, prompting them to upgrade the alarm to a still-and-box.
Michael Dunn was found inside the home and taken to MacNeal Hospital in Berwyn, where he died at 9:33 a.m., according to the Cook County medical examiner's office. An autopsy Thursday did not rule on cause and manner of death, with results pending further investigation.
No one else was injured.
The blaze, which started in the front of the home, was extinguished within 15 minutes, Langford said. The cause remains under investigation.