Man fatally stabbed woman in front of her 13-year-old, prosecutors say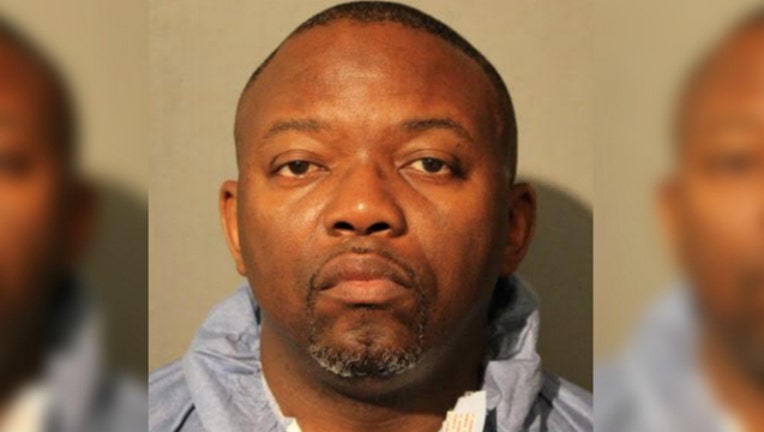 article
SUN-TIMES MEDIA WIRE - A south suburban man fatally stabbed an ex-girlfriend in front of her 13-year-old daughter, wounded a second man and slashed the teen's 75-year-old grandfather in an extended-family argument that exploded into violence on Sunday in Marquette Park, prosecutors said.
Elizabeth Kennedy, 36, was stabbed in the chest by Eddie Crowder as Crowder swung a knife at a 34-year-old man, with whom Kennedy also has children, Assistant State's Attorney Jason Coelho said Tuesday at a bail hearing. Kennedy had gone to the man's home in the 3300 block of West Marquette about 6 p.m. Sunday to drop off her 13-year-old daughter.
Crowder arrived at the house with the man's 75-year-old father, Coelho said.
The second man confronted Crowder about an altercation between the man's 16-year-old son and Crowder that happened two months earlier, and the argument quickly escalated into a shoving match. Kennedy and the man's 75-year-old father tried to break up the fight, and the 75-year-old was knocked to the ground when Crowder threw a punch at the younger man and missed.
As the man tried to help his father up, Crowder came rushing at them with a knife, Coelho said. Crowder swung the knife at the 34-year-old and missed.
"The knife struck (Kennedy) directly in the chest," Coelho said.
Crowder then stabbed the man in the side of the head. As the man raised his arms to defend himself, Crowder slashed his arms. When the man turned to run away, Crowder chased him and stabbed him in the back. Kennedy fell to the ground, and "blood pooled around her," Coehlo said.
The man's girlfriend, who was watching alongside the couple's 11-year-old twins, screamed at Crowder, who stopped, looked at Kennedy lying on the ground, then ran away, Coehlo said.
Police arrested Crowder, 50, at his home in Oak Lawn that night and found a knife in his pocket with a 3- or 4-inch blade. Crowder told police the knife was the one used in the stabbings, Coelho said.
Judge John Lyke ordered Crowder held without bail on charges of first-degree murder and aggravated battery with a deadly weapon.