Man finds dead rodent in Subway sandwich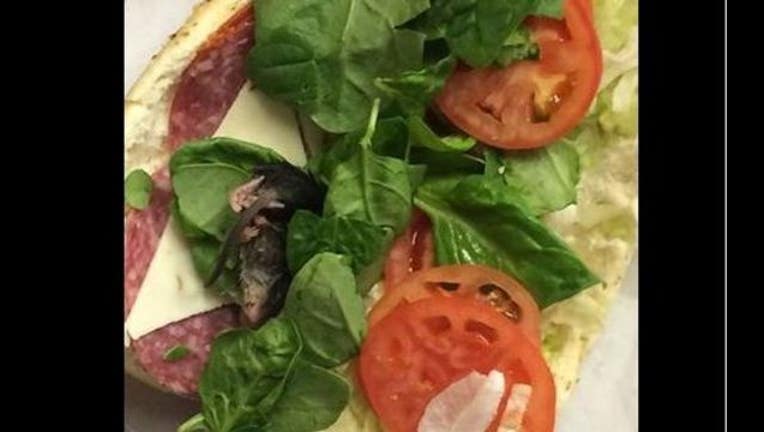 article
CHICAGO (FOX News) - Rats may like pizza left in the New York subway, but mice seem to might prefer sandwiches from Subway restaurants.
An Oregon man ordered a sandwich at Subway in Lincoln City last week and got a got a little something extra he wasn't expecting.
Matt Jones was with his friend Jay getting ready to dig into his teriyaki chicken sandwich when he spotted the dead mouse on his buddy's sub and snapped a photo. He  posted a picture on Facebook with the caption: 'Look at this beast of a mouse in the spinach at Subway today! Good thing we didn't bite into it! AMAZING! WTF!! The manager was in shock!' 
After Jones complained to the franchise management and Subway headquarters, the men got their money back.