Chicago man charged after falsely telling officers he was victim of armed carjacking
NILES, Ill. - A Chicago man has been charged after falsely telling police he fled a traffic stop Friday morning because he was the victim of an armed carjacking in north suburban Niles.
Wilfredo Monge Jr., 25, was charged with a misdemeanor count of fleeing or attempting to elude a police officer, according to a statement from Niles police.
Around 1:20 a.m., Monge Jr. was driving his Cadillac XT5 in the 7100 block of North Caldwell Avenue when officers attempted to pull him over for a traffic violation, but he refused to stop, the statement said.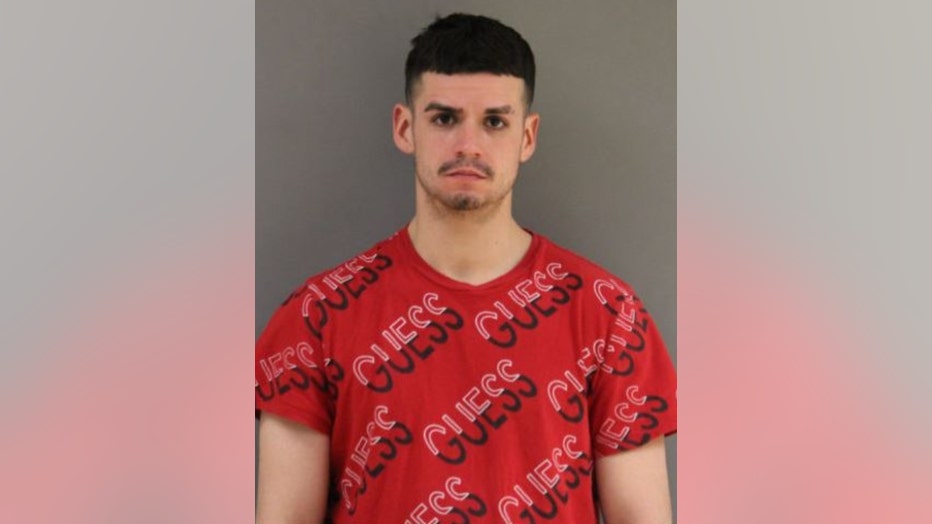 Wilfredo Monge Jr., 25. (Niles Police Department)
Officers discovered the crashed XT5 near Wildwood Park in the Edison Park neighborhood, and saw a tall, thin male flee the driver's side of the vehicle, according to officials.
Chicago police caught up with Monge Jr. shortly after the crash, who told officers he was being held at gunpoint inside his vehicle when Niles police tried to stop him near Touhy and Odell avenues, the statement said.
SUBSCRIBE TO FOX 32 ON YOUTUBE
An investigation revealed Monge Jr. lied to officers, and no carjacking or kidnapping had occurred.
Monge Jr. refused medical treatment and was transported to the Niles Police Department where he was charged. He has since been released on a recognizance bond, officials said.
No further information was immediately available.