Man gets 100 years for rape of elderly Lisle woman in 1999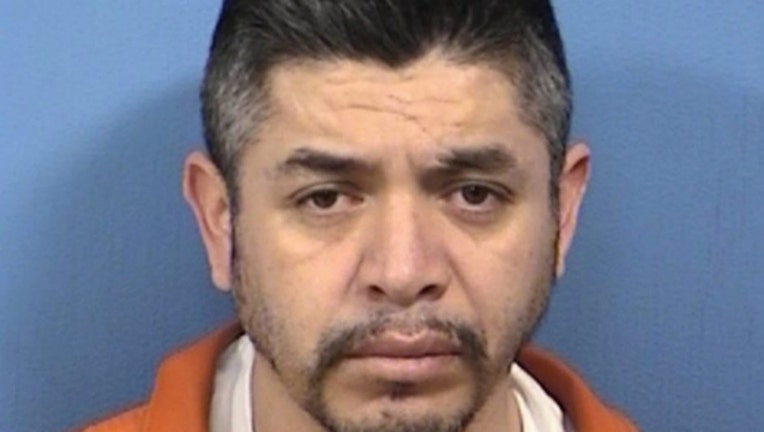 article
SUN-TIMES MEDIA WIRE - A Texas man has been sentenced to a century in prison for sexually assaulting an elderly woman in 1999 inside her west suburban home.
Roberto Noyola-Espinal, 41, was found guilty of six counts of aggravated criminal sexual assault and one count of home invasion, all felonies, according to the DuPage County state's attorney's office. DuPage Judge Robert Miller delivered the verdict following a four-day bench trial.
Noyola-Espinal approached the then 63-year-old woman's apartment on Feb. 7, 1999, and knocked on her door, prosecutors said. She opened the door thinking it was a friend, then tried to close it when she realized she didn't know the person knocking.
Noyola-Espinal entered the apartment, and physically and sexually assaulted the woman, prosecutors said. He ran away and eventually left the state to settle in Texas.
The victim went to a neighbor's home and reported what happened, prosecutors said. The case was complicated when the victim died several years later at age 78, but the neighbor to whom she spoke was allowed to tell her story in court.
DNA evidence implicated Noyola-Espinal in the crime, and he was extradited from Texas on Feb. 27, 2014, to face charges, prosecutors said. He has remained in custody at the DuPage County Jail on a $1 million bond since March 1, 2014.
"Seventeen years ago, Roberto Noyola-Espinal forced his way in to his victim's home where he proceeded to commit unspeakable acts against an unsuspecting, innocent woman," DuPage County State's Attorney Robert Berlin said in a statement.
"While justice may have been a long time coming, today Mr. Noyola-Espinal learned he will be held responsible for the horrendous acts he committed so many years ago."
Noyola-Espinal must serve 85 percent of his sentence, or 85 years, before he is eligible for parole.