Man gets 33 years for beating death posted on Facebook in 2012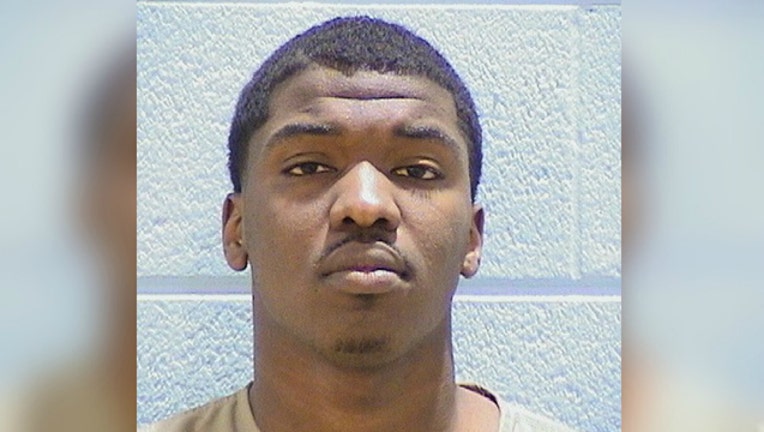 article
CHICAGO (SUN TIMES MEDIA WIRE) - A man has been sentenced to 33 years in prison for the beating death of a disabled man that was captured on video and posted on Facebook in 2012.
Malik Jones, 21, pleaded guilty Monday to murder and robbery before Judge Joseph Claps, according to Cook County court records.
Jones, Anthony Malcolm and Nicholas Ayala were charged in the July 10, 2012, videotaped attack in the North Side West Ridge neighborhood that left 62-year-old Delfino Mora dead.
Gales of laughter could be heard from the three then-teens on the one-minute recording, the Chicago Sun-Times previously reported.
"Got some money in your pocket?" Jones asked the confused Mora, who was holding a red aluminum can when he was approached by the teens in the 6300 block of North Artesian. Then, Jones punched Mora once in the jaw.
Mora then crashed hard on the pavement, hitting his head on the pavement. The teens then proceeded to rifle through Mora's wallet as he lay dying in the alley.
The video ended up on Facebook, where it was eventually seen by a friend of one of Mora's 12 children, authorities said.
Judge Claps sentenced Jones to 25 years for the murder and eight years for the robbery during a hearing Monday, according to court records. The sentences will be served consecutively for a total of 33 years. Jones was booked into the Stateville Correctional Center to begin serving his sentence Tuesday.
Ayala, now 21, also pleaded guilty to murder and robbery in 2014 and is serving a 34-year sentence at the Pinckneyville Correctional Center, according to the Illinois Department of Corrections.
Malcolm, now 23, was found guilty after a 2013 bench trial before Judge Claps, and is serving a 30-year sentence at the Western Illinois Correctional Center.