Man gets 8 years for taking videos inside Wrigley Field bathrooms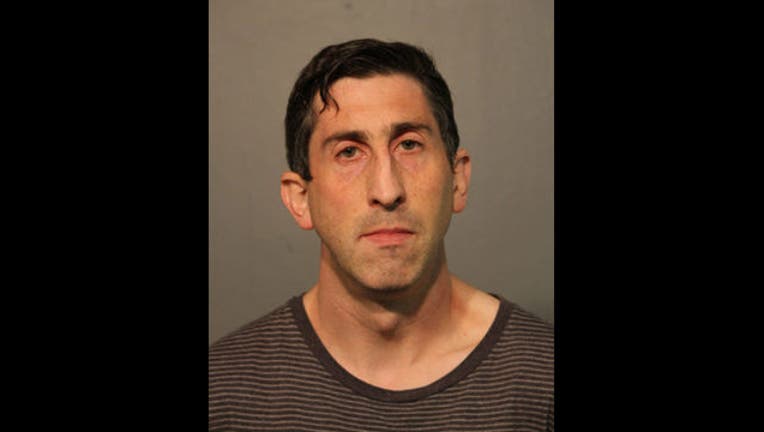 article
SUN-TIMES MEDIA WIRE - A convicted sex offender busted with video recordings of children using the bathroom at Wrigley Field was sentenced to eight years in prison Wednesday, the Chicago Sun-Times is reporting.
Nichols Gregor, of Villa Park, was sentenced by Cook County Judge Michael McHale after he pleaded guilty to charges related to the June 2016 incident, according to court records.
The father of the 12-year-old boy was washing his hands and standing four or five feet away from his son when he noticed Gregor holding a black object that was the size of an iPhone case in his right hand, prosecutors said at the time of Gregor's arrest.
Gregor was so close to the boy at the trough, he rubbed shoulders with the minor as he held the black object and a black bag that was pointed toward the boy's groin, prosecutors said.
When the boy's father confronted Gregor and asked him "What are you doing?" he fumbled with his belongings and tried to walk away.
"Stop. I know you did something," the dad said.
"I didn't take any pictures," 37-year-old Gregor insisted, according to the police report.
The father of the boy eventually grabbed onto Gregor's backpack and was able to hold him down with the help of another person until police came.
Police found a cellphone, digital recorder and two cameras on Gregor, prosecutors said.
Faces of the males using the urinal trough and stalls can be seen in several of the files Gregor had, and at least four of those seen in the videos appear to be under the age of 18, prosecutors said.
In 2011, Gregor pleaded guilty to possessing child pornography and illegal taping of minors and was sentenced to six months in jail, according to the Illinois Sex Offender registry.
He was arrested for filming a 14-year-old boy in a bathroom in St. Charles in 2010.
After his arrest, police found hundreds of videos of child pornography on Gregor's home computer in Lombard, DuPage County prosecutors said at his trial.