Lake County man shoots himself during dream of home invasion
LAKE BARRINGTON, Ill - A Lake Barrington man shot himself while he was dreaming someone broke into his home last April in the northwestern suburb.
On April 10, Lake County Sheriff's deputies found 62-year-old Mark Dicara suffering from a gunshot wound to the leg around 9:50 p.m. at his home in the 100 block of Shoreline Road.
Dicara told investigators he had a dream someone was breaking into his home and he grabbed his .357 Magnum revolver and fired at who he thought was the intruder, according to the Lake County Sheriff's Office.
Dicara then woke up from his dream and found he had been shot in the leg.
When deputies arrived, they applied a tourniquet to Dicara's leg because he was losing a significant amount of blood. He was then transported to an area hospital for treatment.
SUBSCRIBE TO FOX 32 ON YOUTUBE
The round he fired passed through his leg and had lodged itself into his bedding.
Dicara had a revoked firearm owner's identification (FOID) card yet was still in possession of the gun, according to the Lake County Sheriff's Office. He was charged with possession of a firearm without a valid FOID card and reckless discharge of a firearm, both felonies.
A warrant was issued for Dicara on June 9 with a Lake County judge setting the bond for his warrant at $150,000. Dicara was arrested on June 12.
He was released after posting bond.
Dicara is next scheduled to appear in court on June 29.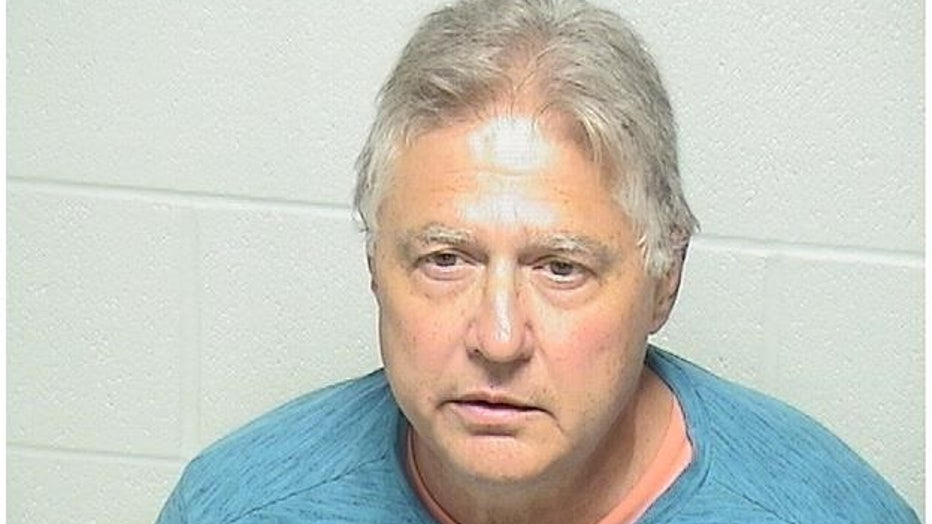 Mark Dicara | Lake County Sherrif's Office