Man shot to death, another wounded in South Shore: police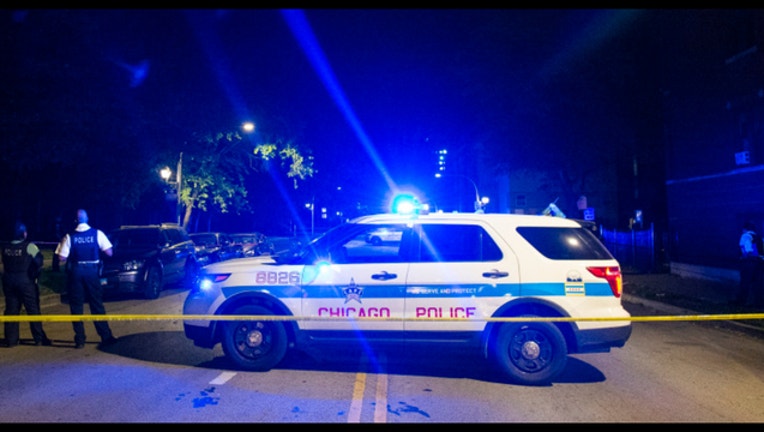 CHICAGO (SUN TIMES MEDIA WIRE) - A man was killed in a double shooting Thursday night on the southern edge of Jackson Park near the South Shore neighborhood, according to police.
Officers responded about 10:50 p.m. to the 2000 block of East 67th Street and found a 39-year-old man with a gunshot wound to his head, Chicago police said. He was pronounced dead at the scene.
Another man, 36, suffered a gunshot wound to his back and was taken to the University of Chicago Medical Center in serious condition, police said.
Shortly after the shooting, police placed a sheet over the victim who was lying partially on a sidewalk.
The Cook County Medical Examiner's Office did not immediately released details about the fatality.
Area Central detectives were conducting a homicide investigation.