Man shot to death by Chicago Police in Pilsen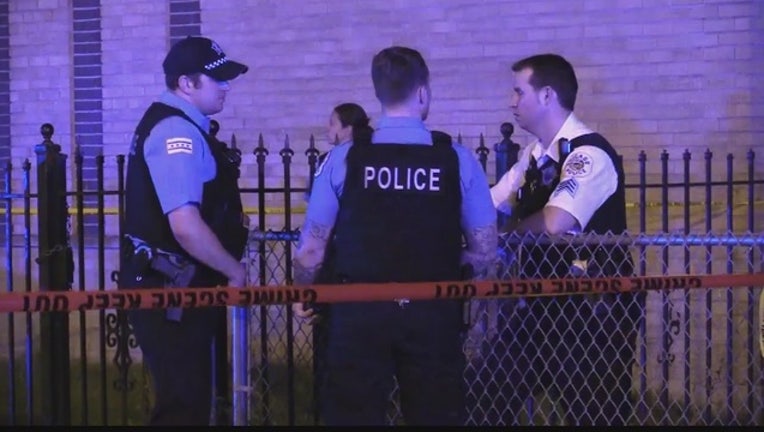 article
CHICAGO (STMW) - A man was shot and killed by Chicago Police early Saturday in the Pilsen neighborhood.
Ogden District Cmdr. Frank Valadez and an officer assigned to the district were on patrol near 23rd and Wood about 1:30 a.m. when they saw someone firing shots from one vehicle into another, according to a statement from the department's News Affairs office.
Valadez and the officer pursued the vehicle in their squad car to the intersection of 19th and Ashland, where the vehicle hit several parked cars, according to police.
They got out of their squad car and moved in to arrest the suspects when the driver "purposefully reversed" the vehicle to hit Valadez and the officer, police said.
Valadez and the officer then fired their weapons, hitting at least one of the vehicle's occupants, police said. The driver tried to drive away, but was arrested after the vehicle hit other parked vehicles.
One of the vehicle's occupants was unresponsive at the scene, police said. The Cook County medical examiner's office confirmed the death of a man at that location, but could not provide further details Saturday morning.
Several other people related to the incident were later located and are being questioned by Area Central detectives, police said. A handgun was recovered from the vehicle.
Valadez and the officer suffered non-life-threatening injuries, police said.
Chicago Police Superintendent Garry McCarthy released a statement on the shooting Saturday afternoon.
"Last night, Commander Francis Valadez and an officer witnessed an attempted murder and aggressively pursued those responsible. While the police involved shooting is under investigation by the Independent Police Review Authority, the incident is a clear depiction of how the men and women of the Chicago Police Department are on the front lines, relentlessly targeting those individuals who torment our neighborhoods with gun violence."