Man shot while driving with child in backseat on I-294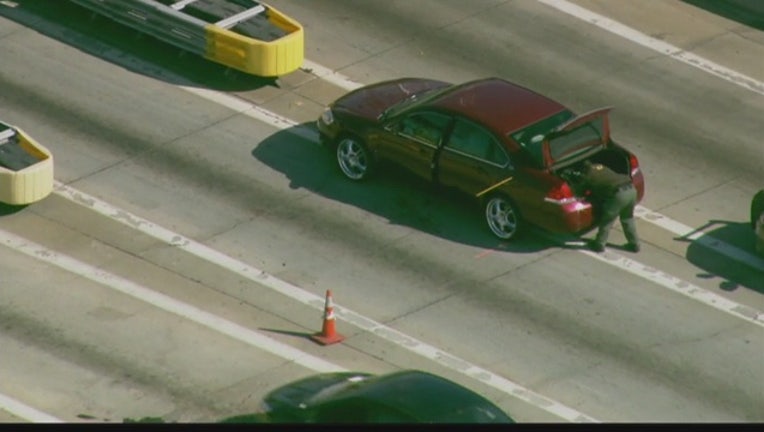 MARKHAM (STMW) - A man was shot during a road rage incident while driving with a child in the backseat Monday morning on I-294 near south suburban Markham.
The man was driving a red Chevrolet Impala in the northbound lanes of I-294 near 163rd Street at 9:13 a.m. when he got into a traffic argument with the driver of a minivan, according to Illinois State Police. The minivan driver fired into the Impala, striking the driver.
The injured man pulled off the highway at Plaza 41 to call police. He was taken to Christ Medical Center in Oak Lawn with non-life-threatening injuries, according to ISP.
The child in the back suffered no apparent injuries.
Two northbound lanes were closed for about an hour after the shooting as investigators searched for shell casings.
Anyone with information should call Illinois State Police District 15 at (630) 241-6800.