Married in middle school: Florida girl a 'bride' at 13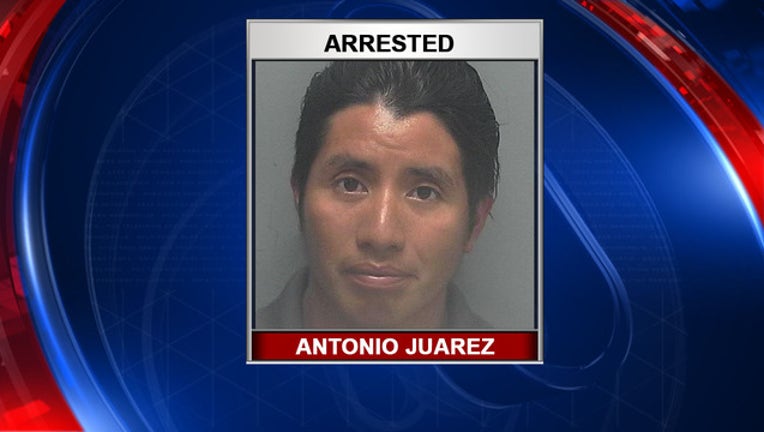 article
FORT MYERS, Fla. - Last summer, a soft-spoken young woman came to lawyer Toni Latino for help. The father of her 5-year-old daughter had filed for custody rights. She wanted to fight it.
Legal pad before her, Latino began asking the questions standard of new clients as they sat together in her cozy Fort Myers office. Name. Age. Date of birth.
Latino soon realized this case was far from typical.
The woman, then 20, was 14 when she gave birth.
"The father," Latino asked. "How old is he?"
"I think he's about 32 now."
Latino stifled shock as she scribbled notes and thought, Oh my God. How did this happen?
Weeks later, the woman would share details that made Latino's stomach turn. When she was in middle school, 13 years old, her Guatemalan parents hosted a religious ceremony, inviting guests to their Bonita Springs home to perform a blessing and "marry" her to a man in his mid-20s. Afterward, he moved into her bedroom in her parents' home. She did his laundry, cooked his meals. They lived this way in Bonita Springs and Lehigh Acres for about six years.
"What happened to you was illegal," Latino told her. "Honey, we're going to the police."
The young woman agreed, and the lawyer spent her 60th birthday with her client and sheriff's investigators. As she dug deeper, Latino worried similar cases could be going undetected.
Her worry is not unfounded.
Thirty-one-year-old Antonio Juarez of Lehigh Acres was arrested in early October.
He and the-then teenager met at a Catholic Church in June 2009, he told deputies, and they later asked her parents for permission to live together.
Juarez referred questions to his Fort Myers lawyer, Rene Suarez, who said the client considered the teenager his common-law wife. Juarez first came to Suarez's office with the young woman's parents. The News-Press is not naming the woman or her parents to protect her identity as the victim of a sex crime.
"The whole thing is weird," Suarez said. "If I hadn't seen it before, I'd be telling them in Spanish, 'Are you all crazy? What's going on here?'"
His client was "profoundly unaware" of the laws barring adults from having sex with young teenagers, Suarez said. "Clearly, ignorance of the law is not a defense, but there was no malicious intent here, if you will, as foreign as it to us."
The criminal case, which is expected to conclude soon with a plea deal, highlights a clashing of cultures and laws, especially when it comes to the rights of girls. Florida's age of consent is 18, but there's a provision that allows teens of 16 and 17 to consent to sex with someone 16 to 23.
"I've had numerous clients from Central America that have run afoul of the law in a similar fashion," Suarez said. "I wouldn't say it's an epidemic but it's enough where I can say there's a correlation between the culture and this happening."
Juarez came from Guatemala, which has one of the highest child marriage rates in Latin America, according to the nonprofit Girls Not Brides. The young woman said her parents also emigrated from Guatemala, though she was born in this country. Until 2015, a girl could legally marry there at the age of 14. But there have been reports of marriages of even younger girls.
Marta Matias, a coordinator and teacher for The GRACE (Guatemalan Rural Adult and Children's Education) Project, is from Guatemala and works in Southwest Florida. Arranging marriages was a Mayan custom, she said. Couples would be matched by compatibility. However, in its present-day incarnation, people in rural areas often do it for money, she said. Guatemala can be a harsh society for women and girls.
The young woman's father told a detective that Juarez assumed financial responsibility of his daughter. The father "concluded his statement by explaining that in other countries age is not an issue when it comes to love . (he) stated that he wishes that (his daughter) was more obedient."
Cultural differences aside, it's hard to fathom how the arrangement could stay secret for so long. How can a girl get pregnant, attend Lee County schools, and give birth in a local hospital while remaining a child bride for years? Certainly, there were opportunities for it to come to light.
Nearly eight years ago, the sixth-grader from Bonita Springs Middle was in an unimaginable position. The man by her side was 24. She was 13.
The girl's father told them they needed to be there for each other in times of sickness, and to resolve their problems. She said that she and the man kneeled before her mother and father, who placed a Bible on their heads and blessed them with water.
Afterward, she recalls flopping onto her sister's bed and switching on music, maybe hip-hop. Her bedroom was no longer her own. She would share it with her "husband."
I hate my life now, she thought. My life's going to suck.
I'm not ready for this, she recalls telling her mother beforehand. Now you're into it, you can't say no, she said her mother told her. Her parents coached her to call the man, amor. It means, my love in English. But, she didn't have those kind of feelings. They started talking as friends.
"I was just a little girl."
She quickly understood her childhood, games of hide-and-seek and tag in the neighborhood, was long gone. She would not spend hours in the mall. She would not attend prom. She became a mom.
On typical school days, she said she'd wake up around 5 a.m. to make food for Juarez and her father before jumping in the shower and hurrying to the bus stop. She envied her younger sister, who had time to do her make-up and hair.
"My childhood was being responsible and being an adult already. I didn't even know how to wash clothes. My mom had to show me how to do that."
She knew the arrangement wasn't quite right, but not how wrong it was.
"No one knew about it. Nobody at school knew about it. It was just within my family, inside my house ... . When I was seeing my friends with their boyfriends at school, they were younger, and mine was like older but my parents told me I can't say nothing.
"They told me to lie."
The teenager and Juarez lived like husband and wife with her parents from about 2009 to 2015. Suspicion arose at least twice in those years, but the family lied to deputies, court records show.
In May 2010, a school resource officer at Varsity Lakes Middle School in Lehigh Acres met the young woman's mother. She asked about sending her daughter to a school for pregnant girls. Her mother told a Lee County deputy she didn't know the father and offered an improbable story that her daughter and the father met "through a random phone call" made to their house phone when they lived in Bonita. She refused to bring her daughter to an interview with a child protection team.
Four months later, in September, a deputy responded to HealthPark to investigate "a possible sex crime" after the teen gave birth. The 14-year-old told the deputy she didn't know the last name or the address of the father. Her mother said she never met the father and knew nothing of him. In the report, the deputy writes that the girl "was obviously withholding information."
Years later, in 2015, her mother filed court documents for temporary custody of the young woman's daughter and the matter was referred to a magistrate.
When the young woman went to the Lee County Sheriff's Office this fall, under guidance from her lawyer to report her years as a child bride, she told investigators her parents warned her that her baby could be taken from her if she told the truth.
Her mother declined to comment to The News-Press. Her father could not be reached. Her parents, who share a Lehigh Acres address, have not been arrested or charged with a crime, although a detective concluded in his report that they "played an active role" in the crime "by arranging for their 13-year-old daughter" to live with Juarez in their home from 2009 to 2015. Their statements indicated they "knowingly violated the laws."
The woman's father told a detective his daughter and Juarez came to him when the girl was 13 to tell him "they were in love." Her father described the ceremony, but denied it was for marriage. He also "denied referring to the couple as husband and wife despite referring to them as husband and wife during the interview," according to the investigation.
Why weren't the parents arrested or charged?
The Lee County Sheriff's Office submitted the investigation to the state attorney's office. A spokeswoman for the state attorney said they could not comment on an open case.
Juarez has court in early February. In advance of the court date, Latino, the lawyer who took the woman's case pro bono, has made an unorthodox request. She's asking his punishment include recording a public service announcement to air on Spanish-language radio about the legal age of consent to have sex and be married. Juarez's lawyer thinks it's a good idea.
"People are getting arrested unnecessarily," said Suarez, the man's attorney. "They're not sexual predators in the way we think of sexual predators. They don't know the law."
Though he has handled several similar cases in Lee County involving Central American immigrants, this is the most dramatic one.
Juarez basically turned himself in by asking the courts to grant him rights to see his now 6-year-old daughter. In the petition filed in July, he said he and the young woman engaged in intercourse from September 2009 to September 2010. Records in the criminal case report they lived together for five more years.
After Juarez's arrest, the state attorney's office filed a charge of lewd and lascivious behavior with a victim between 12 and 16. The felony charge carries a penalty of up to 15 years in prison. But Juarez will probably end up on probation rather than in prison, his lawyer said, and could face deportation, as he is not a citizen.
Latino, the young woman's lawyer, said her client too was unaware of the laws that would have protected her from living like a child bride. She would like to see education starting in middle school about topics like the age of consent. (The Lee County School District offers a supplemental sexuality curriculum in high school that students can opt out of.)
"The biggest issue was that she was lied to by the people she trusted, which was her parents. I think that what could have occurred is education in the school outside of the ears of her parents," Latino said. "My concern is that these types of things are happening all over the place."
"It's happening right under our noses."
___
Information from: The (Fort Myers, Fla.) News-Press, http://www.news-press.com