Men allegedly opened fire on elementary school, bragged about it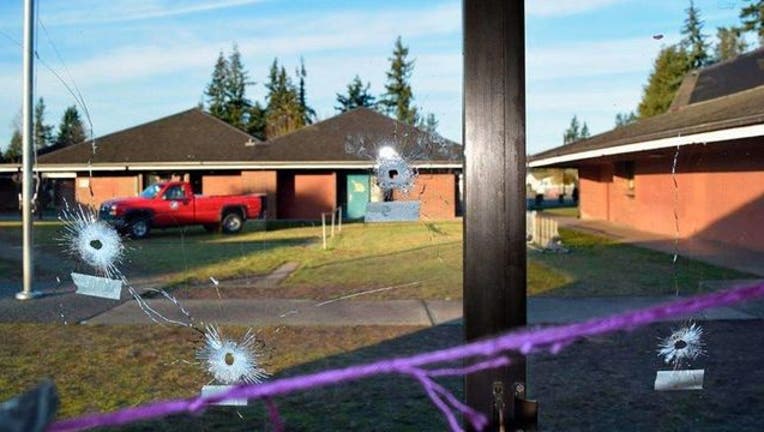 FOX NEWS - Two young men in Washington state, who reportedly bragged to friends that they "shot up" an empty elementary school in the middle of the night, have been charged with malicious mischief, police said.
Teven Callan, 18, of Tulalip, and Samuel Olson, 19, of Marysville, were arrested Thursday after police found reason to arrest them for first-degree malicious mischief, The Herald reported.
Marysville Police said it appeared more than 60 shots had been fired at Pinewood Elementary School, causing up to $55,000 worth of damage.
The two apparently went to a New Year's Eve party afterwards to brag about what they'd done.
"They came back to the party shortly after midnight bragging that they had shot up Pinewood Elementary School," Marysville Police said in a statement.
While police believe the shooting was an act of vandalism, and not targeted to anyone in particular, Police Commander Mark Thomas expressed concern to the newspaper that since blinds on many of the building's windows were drawn, they easily could've hit someone.
"This was upsetting to us, that somebody would act out in such an aggressive manner," Thomas said. "And for what?"