Men charged with luring, sexually abusing 2 girls in Arlington Heights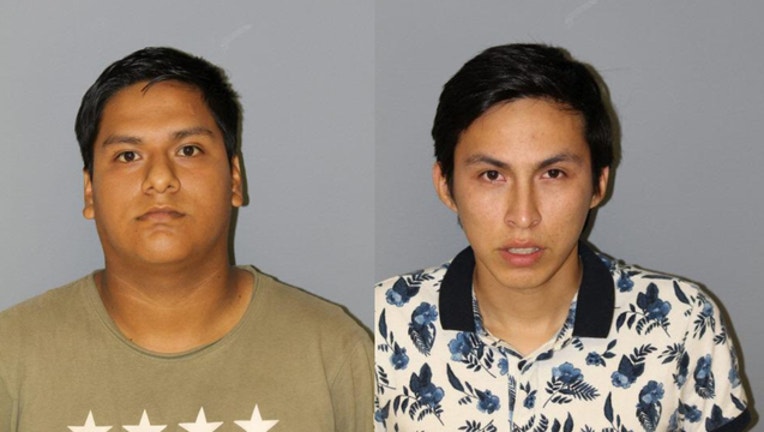 article
SUN TIMES MEDIA WIRE - Two Arlington Heights men have been charged with luring two girls into their apartment and sexually abusing them in the northwest suburbs.
The girls, ages 12 and 13, were riding their bikes on Saturday near the first block of North Dryden Road when the two 21-year-old men convinced them to come into their apartment, according to Arlington Heights Police.
Once inside, the men gave the girls alcohol and sexually abused them, police said. The girls each went home and told their parents what had happened and were taken to a hospital. The girls were each interviewed at the Cook County Children's Advocacy Center in Hoffman Estates where they shared details of the assault.
Juan Jair Solis-Gaspar and Mike Steven Motta-Saenz were taken into custody after police searched their home, police said. While executing a search warrant at the apartment, investigators collected evidence and DNA samples that were submitted to the the state police crime lab for forensic analysis.
Both Solis-Gaspar and Motta-Saenz confessed their involvement in the assault to police, according to police. Motta-Saenz was charged with predatory criminal sexual assault of a child and two counts of aggravated sexual abuse. Solis-Gaspar was charged with a single count of aggravated sexual abuse, police said.
Both appeared for a bail hearing Wednesday in Rolling Meadows, where they were given cash bonds, according to the Cook County Sheriff's Office. Motta-Saenz was ordered held in lieu of posting $1.5 million bond and Solis-Gaspar was ordered held in lieu of $750,000 bond. Both were scheduled back in court Aug. 23.