Michigan couple locked 5 kids in 'dungeon', abused kids for years: report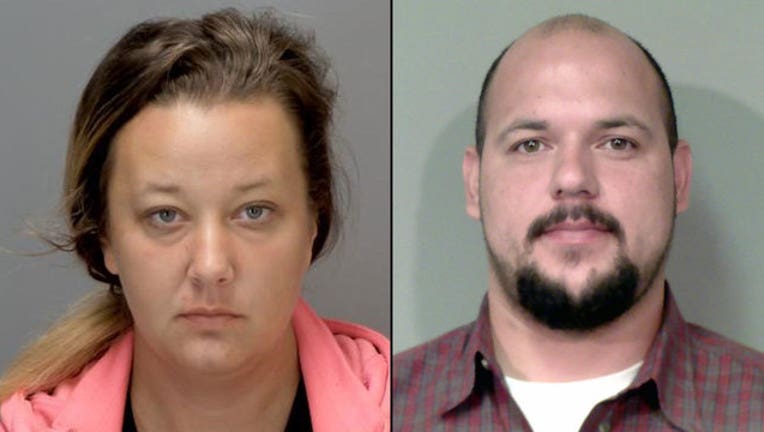 article
LANSING, Mich. (WJBK) - Details of a horrifying case of alleged child abuse are developing in Lansing.
A couple has been charged after police say they abused their five children for years, locking them in a "dungeon" as punishment and whipping them and threatening them with a gun. One of the kids even had cancer.
The Lansing State Journal reports police said Yenier Conde, 32, and Sarah Conde, 28, would lock their children in a dark bedroom with the door screwed shut and locked. The kids wouldn't have access to a bathroom or to any food. One child told investigators they could be in the room from 10 hours to two days. 
The abuse allegedly occurred over several years and was discovered in 2017, but abuse and neglect was documented in Child Protective Services reports that date as far back as April 2009.
The children are now between the ages of 6 and 11 and have been placed in foster care. The couple has since lost custody.
The children told Child Protective Services investigators they were routinely beaten and threatened with guns. The oldest boy reportedly told investigators their mother lined them up, all in a row, and threatened to shoot them all after the kids flooded the bathroom with water. The boy said she showed them the gun was loaded and pointed it at them all -- and even pulled the trigger at one point but the gun jammed. 
Another child said he'd been beaten with a piece of wood with nails in it.
One of the children reportedly even had cancer, and the couple stopped taking him to his appointments. 
Court records show their parents were each charged with 10 counts of first and second degree child abuse and unlawful imprisonment.
Sarah Conde has an Aug. 3 hearing. Her attorney declined to comment on the charges.
Court records didn't list a lawyer or court hearings for Yenier Conde.