Mom charged after death of 5-month-old in Harvey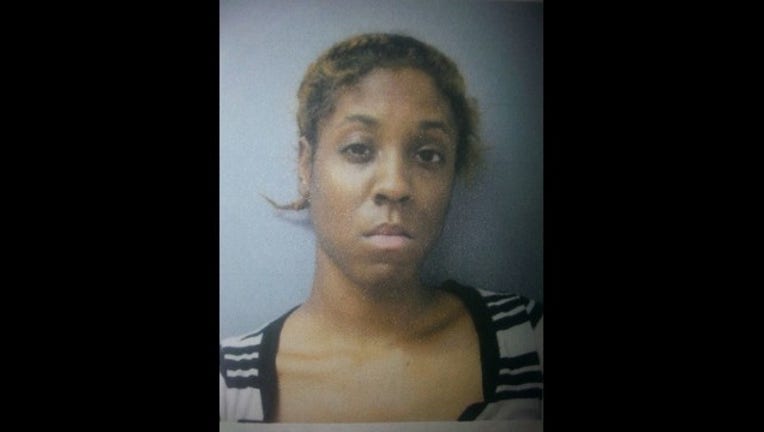 article
HARVEY (Sun-Times Media Wire) - Bond was set at $1 million for a mother charged with child endangerment after her 5-month-old girl died Wednesday in south suburban Harvey.
Chequita Bell, 23, was charged with one felony count of child endangerment, Harvey police announced Friday.
Jazmine Walker died at 7:17 a.m. Wednesday at Ingalls Memorial Hospital in Harvey, according to the Cook County medical examiner's office. An autopsy Thursday did not rule on her cause and manner of death, with results pending further investigation.
About 6:45 a.m., Bell found Jazmine unresponsive and called paramedics to the home in the 14500 block of Harvey Avenue, city spokesman Sean Howard said.
He said when she died, she weighed only 4.8 pounds. The doctors then informed Harvey police about what Howard referred to as "an extreme case of malnourishment."
Jazmine was born three months premature in November 2015 and was diagnosed with spina bifida, a birth defect in which the spinal cord fails to develop properly, Howard said. When she went home with her family 30 days later, she weighed only 6 pounds.
Given the fact that she was born prematurely, Howard said the mother agreed to abide by six scheduled doctors' appointments.
The woman attended the first appointment in January, at which time the child weighed 6.8 pounds, Howard said. But she failed to bring the child in for the five additional appointments.
In March 2016, Jazmine's father, 22-year-old Jerome Walker, was ordered held in Cook County Jail on charges of armed violence, aggravated unlawful use of a weapon and possession of narcotics, authorities said.
Walker, who lives in the 5900 block of North Ravenswood, is next scheduled to appear in court in Skokie on June 6, according to the Cook County sheriff's office.
Howard said the state Department of Children and Family Services was brought in at that time, but Jazmine and her two brothers, ages 2 and 3, were permitted to remain in the custody of their mother.
Walker was investigated for an allegation of neglect on May 18, DCFS spokeswoman Veronica Resa said. The girl has been in the care of her mother ever since.
"This child was obviously very fragile. Why did they allow the child to remain in the home?" Howard asked.
"This is the worst case of child malnourishment that we've ever witnessed here in the city of Harvey," he said.
The agency is now investigating the mother for an allegation of neglect, Resa said. The siblings have been taken out of the home and placed in foster care as the investigation continues.
Howard said Harvey Mayor Eric Kellogg is writing a letter to DCFS to ask why the girl and her brothers were allowed to remain in their mother's home.
"Its unfortunate and sad that Baby Jazmine will never have the opportunity to enter kindergarten, graduate from High School or even attend Law School. All because nobody felt compelled to simply take her to a doctor during the last few months of her life," Howard said
Bell was ordered held on a $1 million bond Saturday and is next scheduled to appear in court June 1.