Mom of Lake View shooting victim speaks out: 'I'll never get over something like this'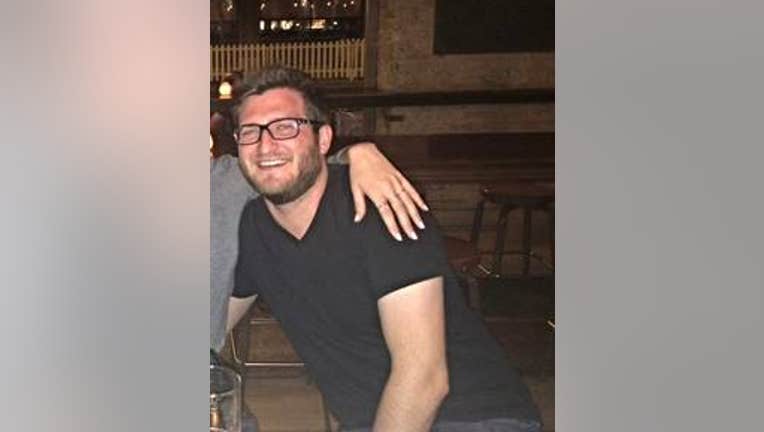 article
CHICAGO - The last time Marge Hair talked to her son William, he was working late at a restaurant and promised to see her the next day at a family barbecue.
Just hours later, William Hair was walking down a street in Lakeview with friends when a red Kia car pulled up early Saturday morning. Two people got out of the passenger side with guns raised. They opened fire and Hair was hit in the chest, police said.
Two friends began CPR, yelling "Hang on Billy, stay with me Billy," according to a witness.
A responding police officer and then paramedics took over, but Hair was pronounced dead at Illinois Masonic Hospital. He was 35.
"I'll never get over something like this," Marge Hair said. "But I'm so grateful I have the good memories about the things we did together."
"We have a big family … 20 cousins and all the cousins have kids." Hair said. "I have so many pictures of him with all the little kids. He always gave big hugs to everyone and told everyone how much he loved them."
Police reported no arrests in the shooting, one of at least three in the Lake View neighborhood over several days.
Hair and two friends had been walking in the 500 block of West Surf Street when a red Kia pulled up and two people got out, a male in a dark hoodie and a female in a pink hoody. Both had guns, according to police.
At least two shots were fired and Hair was hit in the center of his chest, police said. It was unclear if the attackers robbed anything. Police said a cell phone was found in the bushes nearby.
SUBSCRIBE TO FOX 32 ON YOUTUBE
Hair had been working late Friday, according to his mother, and had been planning to hang out with his brother and a group of friends before barbecuing with his family the next day.
Jon Graham was sleeping at his daughter's apartment on the block when two shots woke him up. "It was that loud," Graham said.
He walked to the living room and looked out of the window to see two people around Hair, yelling at him to hang on. He called 911 and stood "about 20 feet" from Hair as officers continued chest compressions.
Hair was pronounced dead at 2:51 a.m., a little more than half an hour after he was shot, police said.
"He couldn't have thought this was going to be his last day," Graham said. "I was thinking about the suddenness of it and how violent it was."
The string of shootings prompted Ald. Bennett Lawson (44th) to post a statement saying that he was "horrified."
"Everyone should be able to walk freely any time of day or night in our community, or anywhere in the city, and anything less than that is unacceptable," he said.
Hair's mother described her son as someone who was "kind and gentle and loved life."
During the pandemic, the two took walks to North Pond in Lincoln Park or went to the zoo. "He loved to just do simple things like that," Hair's mother said.
"I always saved Mother's Day cards and this morning I was so grateful to have them," she said. "He was a great son. Billy always told you how much he loved you."