More than 120 pounds of marijuana found during northwest Indiana traffic stop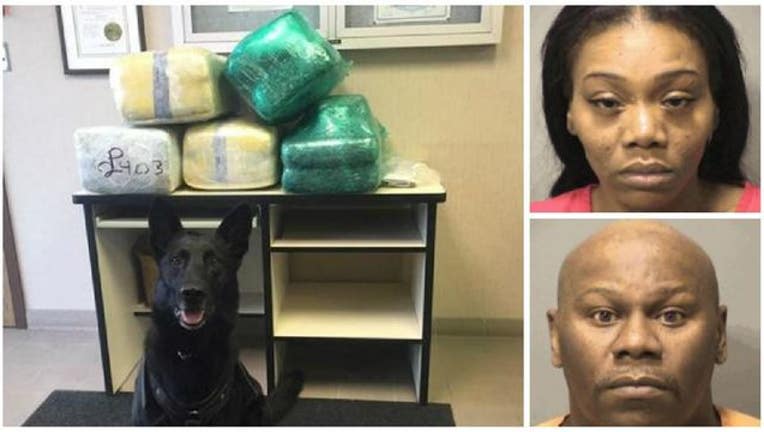 SUN TIMES MEDIA WIRE - More than 120 pounds of marijuana were found during a traffic stop Thursday afternoon in northwest Indiana by Indiana State Police troopers aided by a K9 officer.
Troopers pulled over a gray Dodge Avenger that was headed east about 12:30 p.m. after seeing the driver commit several traffic violations on the Indiana Toll Road near Portage, Indiana, state police said.
The driver, 46-year-old Howard Montgomery, and a passenger, 32-year-old Danielle Ruise, both of Rochester, New York, were taken into custody when the marijuana was found during a vehicle search, state police said.
The search was conducted after troopers became suspicious of criminal activity during an interview with Montgomery and Ruise, and a K9 officer gave a positive indication during a "free-air sniff," according to state police.
Montgomery and Ruise face preliminary felony charges of dealing marijuana, police said. They were being held at the Porter County Jail.