More than 800 crosses represent Chicago violence victims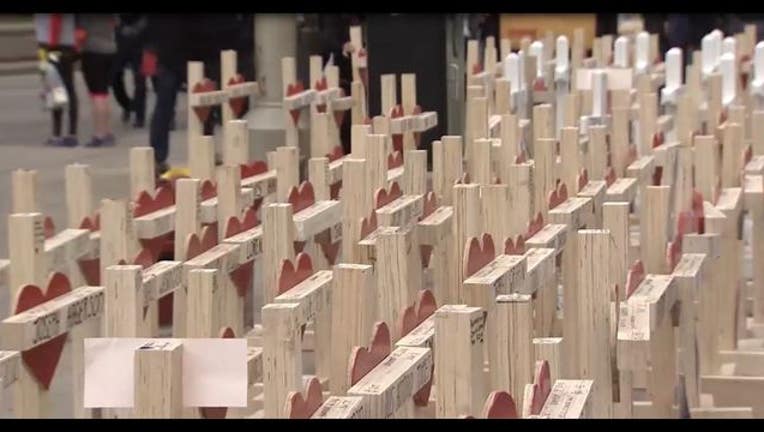 article
Hundreds of people spent Saturday afternoon taking a stand against the violence that has plagued Chicago this year.

They gathered together on Michigan Avenue to protest the violence, carrying crosses made for each victim of 2016 -- more than 800. The crosses were made by Greg Zanis of Aurora.

Father Michael Pfleger said he hopes that when people see all the crosses lined up, they'll realize the magnitude of lives lost this past year.

After the march on Michigan Avenue, volunteers moved the crosses to a vacant lot in the Auburn Gresham neighborhood.