Muslim Marine recruit commits suicide, and now a drill instructor is on trial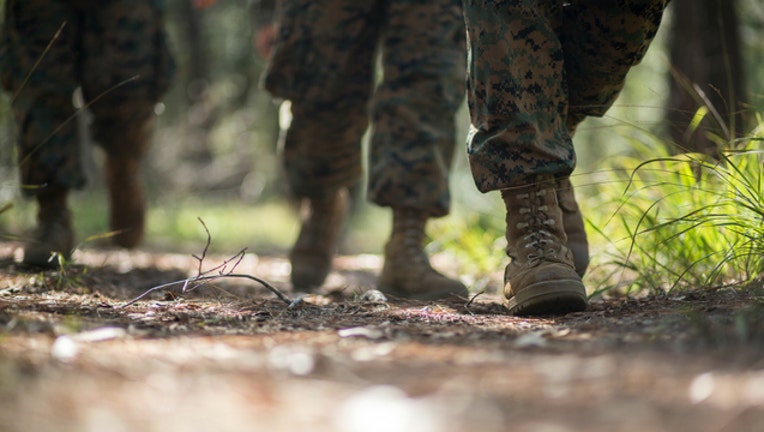 article
CAMP LEJEUNE, N.C. (AP) - A court-martial is due to start this week for a Marine Corps drill instructor charged with abusing two Muslim recruits, one of whom leaped to his death last year after a reported altercation.
The trial of Gunnery Sgt. Joseph Felix could begin as early as Tuesday at Camp Lejeune in North Carolina. The charges include cruelty and maltreatment and follow an investigation into the death of 20-year-old Raheel Siddiqui of Taylor, Michigan, at Parris Island, South Carolina.
The Marine Corps delayed Monday's scheduled trial starting date because of a personal matter for one of the lawyers, The Island Packet of Hilton Head, South Carolina, reports .
Since Siddiqui's death was declared suicide, the Marine Corps said it uncovered widespread hazing of recruits and young drill instructors and identified up to 20 people possibly tied to misconduct.
During a Marine Corps court hearing in January, recruits testified that they were called names, forced to do calisthenics in a dusty building and made to help a drill instructor with his homework during their boot camp days at Parris Island.
Brian Magee, a retired Marine who practices law near the South Carolina training depot, handled dozens of hazing cases as a former Parris Island prosecutor. While the cases are rare, Magee said he's seen recruits with broken bones and perforated ear drums.
The injuries are "things that are more akin to torture, than to harassment or hazing," he told the Island Packet.
Siddiqui's family this month filed a $100 million lawsuit alleging his death was the result of negligence by officers and others.
A commanding officer at Parris Island who was fired after allegations of misconduct following Siddiqui's death also faces a court-martial.
Lt. Col. Joshua Kissoon, who was in charge of Siddiqui's battalion, is accused of failure to obey a lawful general order, making a false statement and other charges. Officials have said Kissoon was not fired because of Siddiqui's death, but the reason hasn't been made public.