New details surface in case of Iowa student who vanished after going for jog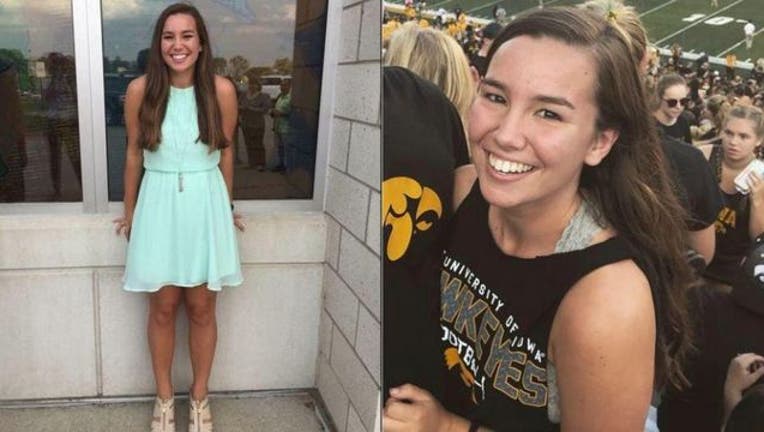 FOX NEWS - Mollie Tibbetts, the 20-year-old University of Iowa student who vanished earlier this month after heading out for a jog, may have returned to her boyfriend's house and evidence reportedly suggested she was doing homework late on the night she disappeared.
Family members told local CBS affiliate KCCI the new information on Saturday, but authorities did not give any new timeline—in order not to hurt the search.
She was last seen on July 18 running in Brooklyn, Iowa. She was staying at her boyfriend's home at the time of her disappearance. She was there to watch his dogs because he had a construction job about 100 miles northeast in Dubuque.
Authorities said they've "put together a pretty solid timeline" of what Tibbetts was doing prior to her disappearance. Friends and family say Tibbetts, an avid runner, was usually wearing her Fitbit. Authorities reportedly searched cornfields and a nearby pig farm, but there has been no sign of the girl.
Tibbetts was born in San Francisco and lived in Oakland until she moved to Iowa with her mother when she was in second grade, the Des Moines Register reported. Her father, who lives in Fresno, reportedly flew to Iowa to assist the search.
Rick Rahn, a special agent in charge at the Iowa Division of Criminal Investigation (DCI), told Fox News Friday that they "anticipate additional sites" will come into the picture.