New video shows dramatic battle to subdue alleged drunk driver after teen couple killed in Cook County crash
HOFFMAN ESTATES, Ill. - Bodycam video released on Friday shows – according to prosecutors – that it took nine police officers to subdue a drunk driver who had just rammed into a car carrying a teen couple in Hoffman Estates earlier this month, killing them both.
One of the officers finally used a stun gun to subdue Dani Rubio, 32, who had a blood alcohol content nearly twice the legal limit and was carrying crack cocaine in his pocket, according to Assistant Cook County State's Attorney Aldina Vulic.
Rubio was charged with aggravated DUI resulting in death, reckless homicide and attempting to disarm a police officer in connection with the crash that killed Amelia Mazeikis and D'Shaun Tudela, both 18 and recent graduates of Schaumburg High School.
Relatives said the two had been dating for three years and were on their way to work on the morning of June 10th.
SUBSCRIBE TO FOX 32 ON YOUTUBE
Mazeikis was driving south on Barrington Road in a Honda Civic, with Tudela in the passenger seat, when Rubio sped through a red light while heading east on Higgins Road, his Dodge Durango crashing into the side of the Honda, Vulic said.
Rubio, who was not wearing a shirt, was standing about 30 feet from his car as officers approached, Vulic said. They tried to grab his arm, but he pulled away and walked back to his car, she said.
The officers began struggling with him and Rubio grabbed one of the officer's gun and removed it from the holster, she said. Police used a stun gun and took him into custody, Vulic said.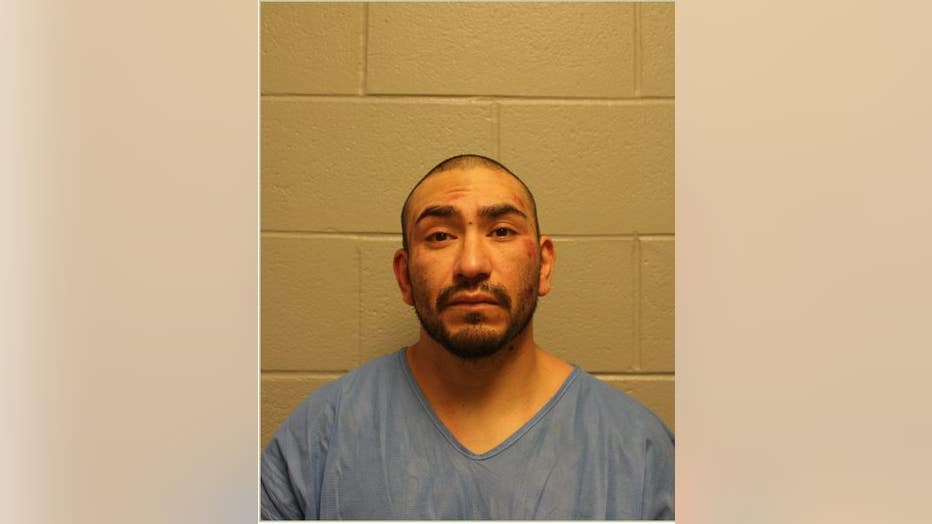 Rubio was ordered held on $2 million bail. He was scheduled to return to court July 7th.
"I learned today at the courthouse, that it was not only alcohol, but there were drugs involved. No amount of time will do justice for DJ and Amelia," said Krystal Tudela, D'Shaun Tudela's mom.
Officers responded to the intersection at 8:52 a.m. that Saturday for a three-vehicle crash, according to Hoffman Estates police.
"I've shed my tears and said my many, many, many prayers," said Krystal Tudela.
Krystal Tudela said her son and Mazeikis were dating. She also shared that her son loved to cook.
"He had an aspiration to go into culinary arts," said Krystal Tudela. "I'm going to miss being able to have that one-on-one time with him in the kitchen."
Now, she is sharing how she wants her son to be remembered.
"I do hope that people know the impact he had on everyone's lives, that people pay it forward. He was always inviting, always open," said Krystal Tudela. "He never judged. And that was the beauty in D'Shaun, he never judged others, he just accepted."
District 211 released the following statement about the two teens killed in the crash:
"Class of 2023 graduates Amelia Mazeikis and D'Shaun Tudela were individuals with bright futures ahead of them, and this devastating news affects many in our Saxon high school community. Our thoughts and prayers are with their families and friends, and we also offer our sincere condolences to all Schaumburg High School students, families and staff.  Student Services staff are available beginning today (Monday) at Schaumburg High School for anyone needing support."
Sun-Times Media Wire contributed to this report.