No bond for parolee charged with shooting Chicago Police officer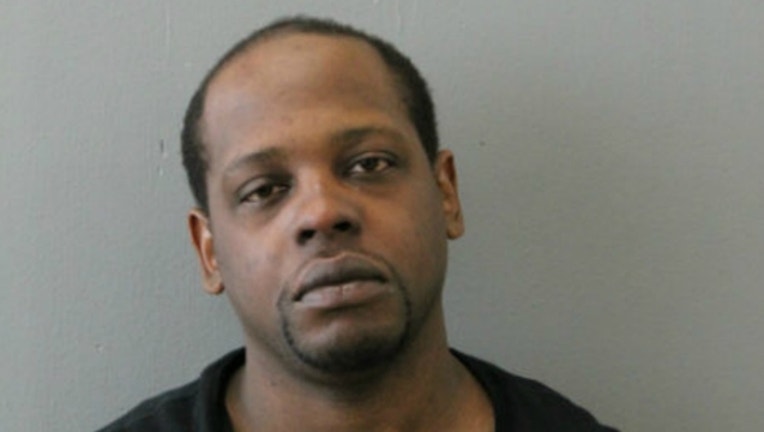 CHICAGO (SUN TIMES MEDIA WIRE) - A parolee charged with shooting and injuring a Chicago Police officer on the South Side earlier this week was ordered held without bond Friday on attempted murder and aggravated battery charges, the Chicago Sun-Times is reporting.
The officer was shot in the hand and his bullet-proof vest, when Anthony Woodridge – the man he and his partner were chasing Wednesday night – opened fire on them with a .45-caliber handgun, Cook County prosecutors said.
Woodridge, 25, was on parole for a gun charge, and Judge John Fitzgerald Lyke noted in court that the officer who had been shot would require surgery on his hand. A second bullet had lodged in the back of the officer's vest.
"The bullet-proof vest probably saved his life," Lyke said.
Woodridge took off running when the Calumet District tactical officers called him over to their car in the 9500 block of South King Drive around 11:30 p.m. Wednesday night, Assistant State's Attorney Jamie Santini said.
The officers, both 30, turned on their police lights and followed as Woodridge ran into a parking lot across the street, and then into yards, climbing fences as he tried to make his escape, Santini said.
The officers eventually got out of the vehicle and continued the chase on foot, and as one of the cops called after Woodridge, he turned around and fired his weapon, Santini said. The shot missed, but that officer fell to the ground, Santini said.
Hearing the shot, the second officer jumped a fence into the yard where his partner had confronted Woodridge, Santini said. Woodridge again allegedly opened fire, hitting the second officer in the hand.
The officer, who had dropped his gun, fell to the ground, facedown, as Woodridge continued firing, Santini said.
Woodridge ran off, stripping off his jacket as he bolted through neighboring yards and setting off a garage burglar alarm, Santini said.
A resident directed other officers to Woodridge, who was hiding in the 9400 block of South Prairie Avenue, Santini said.  Woodridge was arrested after a short chase.
Canvassing the route Woodridge took to run away from the police, officers found a .32-caliber revolver inside a garden house reel in a gangway and, a .45-caliber pistol with an extended magazine nearby, Santini said.
The police officers identified Woodridge as the man who shot at them, and video from a gas station showed Woodridge running off after they hailed him over to their car, Santini said.
Testing showed Woodridge had gunpowder residue on his hands, Santini added.