No injuries reported in La Grange house fire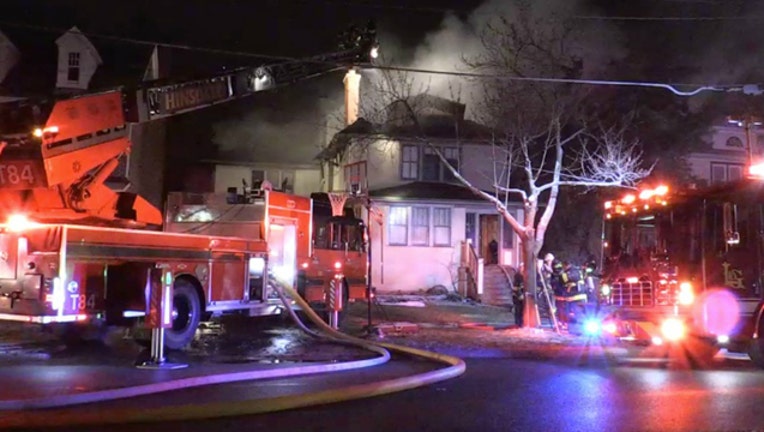 (SUN TIMES MEDIA WIRE) - No one was injured in a house fire early Monday in west suburban La Grange.
Fire crews responded at 12:49 a.m. to a blaze in the home in the 1100 block of West 41st Street and found heavy smoke and fire engulfing a back deck, according to the La Grange Fire Department.
The family inside was alerted to the fire by smoke detectors on the first floor, according to the fire department. The homeowner tried to extinguish the blaze with three fire extinguishers before crews arrived.
The family escaped without injury, according to the fire department.
At 1:21 a.m., the alarm was upgraded to a 2-11, according to the fire department. Nearly 20 neighboring departments assisted La Grange with the blaze.
The fire was brought under control at 3:38 a.m., but crews remained at the scene to extinguish hot spots.
The home sustained significant fire damage to the roof and rear, according to the fire department. There is also significant water damage throughout.
The cause of the fire remains under investigation.