Norfolk Southern train cars derail, spilling diesel and oil; 2 taken to hospital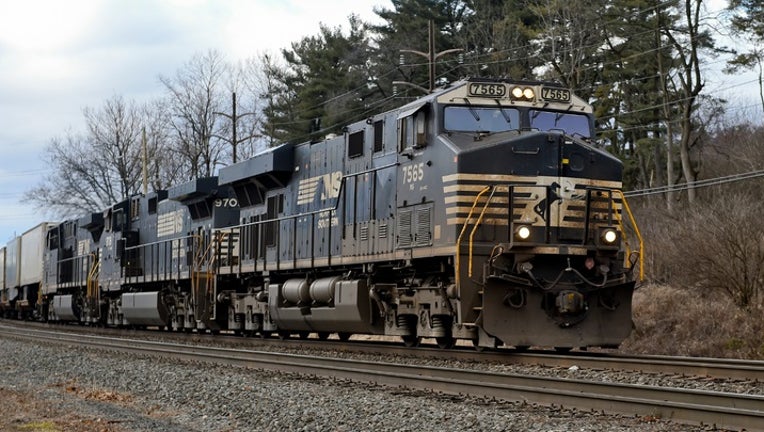 article
At least 11 cars in a Norfolk Southern train derailed in Jasper, Alabama, on late Saturday, spilling diesel fuel and engine oil off the tracks.
Authorities transported at least two crew members to a nearby hospital following the crash, but both have since been released. Norfolk says there is no hazmat threat from the derailed cars, and its cleanup teams are currently working in the area.
"According to Norfolk Southern, the train crew was briefly trapped in the engine room because the engine tilted over. There were no major injuries, but RPS was called to the scene to evaluate the crew and transported two crew members as a precaution," Jasper Police wrote in a statement.
"Jasper Fire called all personnel in to assist the crew in getting out of the train and managing the scene, along with Jasper Police. Norfolk Southern and Walker County EMA are remaining on the scene to return the track to service," the statement continued.
TRAIN DERAILS 25 CARS IN MONTANA, SPILLING UNCONFIRMED CONTENTS
Norfolk acknowledged the spillage in its own statement on the derailment on Sunday.
"During the derailment, the locomotive rolled onto its side and as a result spilled some diesel fuel and engine oil. Norfolk Southern crews have responded and have been working through the night on cleanup. We'd also like to thank the first responders who quickly arrived on-scene and took care of our crew," the company wrote.
FEDS SAY RAILROADS MUST RE-EXAMINE TRAIN ASSEMBLY AMID DERAILMENT SURGE
Saturday's crash was only the most recent derailment to take place across the U.S. Americans have developed a new focus on the trend after another Norfolk Southern train derailed in East Palestine, Ohio and spilled toxic chemicals.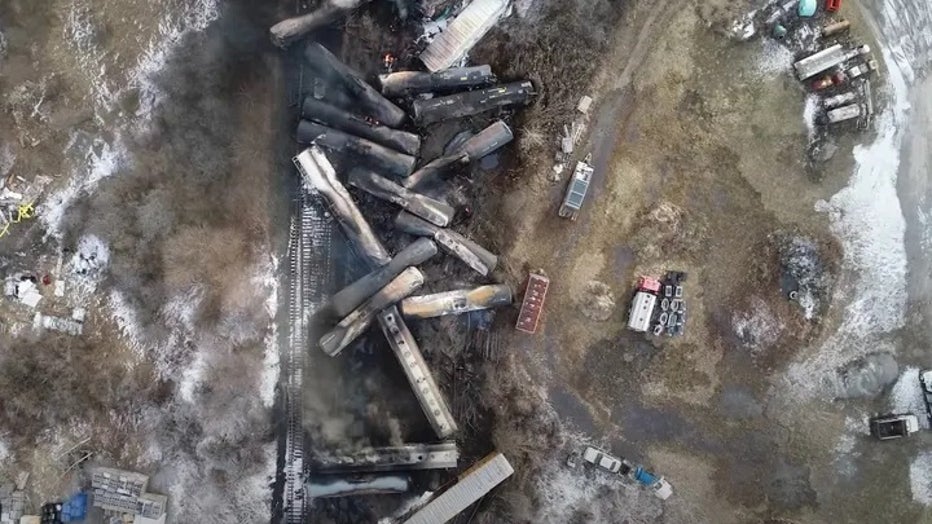 A Norfolk Southern train derailed in East Palestine, Ohio and sucked in the attention of the entire country. (NTSB/Handout via Xinhua via Getty Images)
Officials chose to dispose of the chemicals with a controlled burn, resulting in a massive plume of smoke that required the nearby are to be evacuated. 
This is a developing story.