NYPD officers sing in 'cop car pool karaoke' video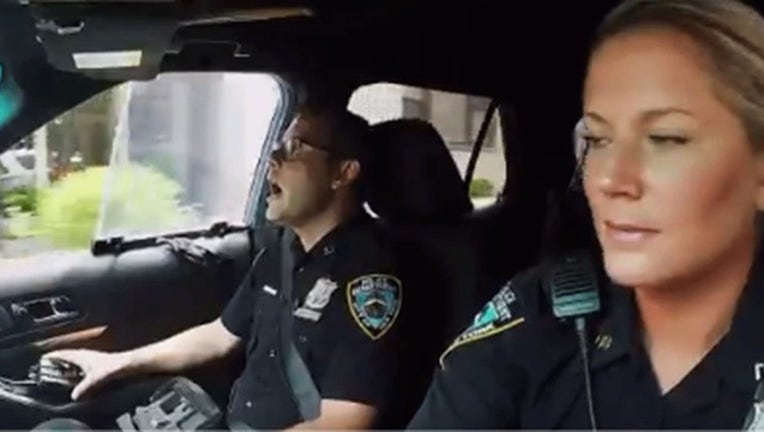 article
NEW YORK (FOX 5 NY) - After the Boston Police Department shared video of two of its officers singing 'God Bless America' while riding around in their cruiser, the NYPD did the same.
Before the July 4 holiday, NYPD Commissioner James ONei'll took to social media to wish everyone a safe holiday.
"Here you go, Boston Police. Everyone have an outstanding #July4th2018- we'll all just keep singing, while fightng crime and keeping people safe."