Obama Foundation deal with Chicago calls for $10 fee on 99-year lease: reports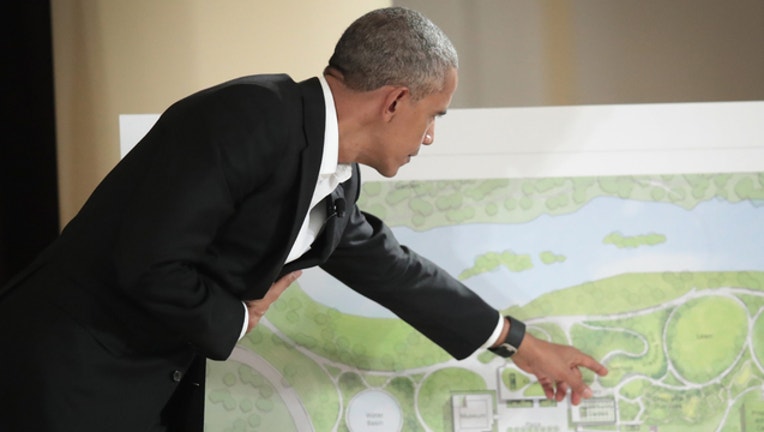 article
FOX NEWS - The foundation behind the planned Obama Presidential Center in Chicago has a tentative agreement with the city to pay just $10 to use 19.3 acres of city park space for 99 years, according to a report.
The accord is described in legislation that Mayor Rahm Emanuel's administration will send to the City Council on Thursday, the Chicago Sun-Times reported.
If approved, the proposals will bring the estimated $350 million project closer to reality.
Per the agreement, the city will own the buildings and grounds, while the Obama Foundation will be responsible for the center's upkeep and management, Crain's Chicago Business reported.
"This is the next step in a process that has been ongoing for years," Planning and Development Commissioner David Reifman said.
Under terms of the deal, the Obama Foundation must prove it can cover the cost of construction without taxpayer subsidies, a condition that contrasts with the 11 official Museums in the Parks, which all receive taxpayer money and have lease agreements in perpetuity.
The project must also pass a federal review under the National Environmental Policy Act, Crain's reported.