Person of interest being questioned after a baby was found inside discarded dresser on Northwest Side
CHICAGO - Calls are pouring in to the 25th District police station in Chicago, a lot of people want to provide a home for a baby that was found in a dresser drawer in a Chicago alley. 
The newborn boy was taken to Lurie Children's Hospital in good condition and police are talking to a person of interest. 
The baby was discovered Tuesday morning in a dresser drawer in an alley near 2300 N. Oak Park Ave. in the Montclare neighborhood. 
He was wrapped in blankets and a rosary was tucked in with him. 
A neighbor Candy Pitner says everyone was in shock but now they are happy that the baby is in good condition. 
Pitner says the person who left the baby in the alley behind her house made a bad decision, it was very hot that day.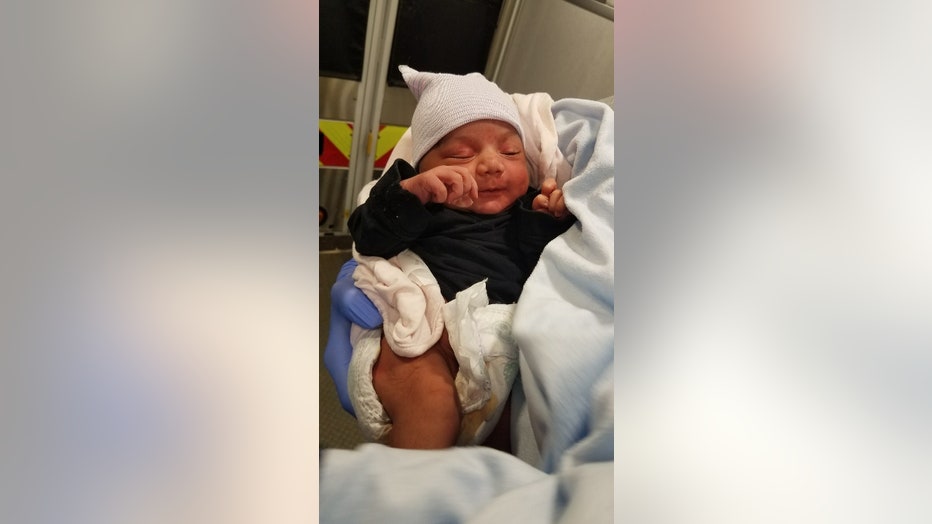 Police are seeking to identify this baby boy, who is less than a week old and was found in an alley Tuesday on the Northwest Side | Chicago police
The baby was placed in an alley that is right across the street from Shriners Hospital for Children. Pitner says the person could have knocked on her door and she would have helped and would have taken the baby in. 
Police canvassed the neighborhood informing residents about Illnois' Safe Haven Law, which allows parents to surrender their baby at a police or fire station, or medical facility, as long as the baby is unharmed and younger than 30 days old. 
In this case it appears the baby was abandoned and police are trying to learn more about the baby's identity.