Photos: Flight attendants stuffing themselves into overhead bins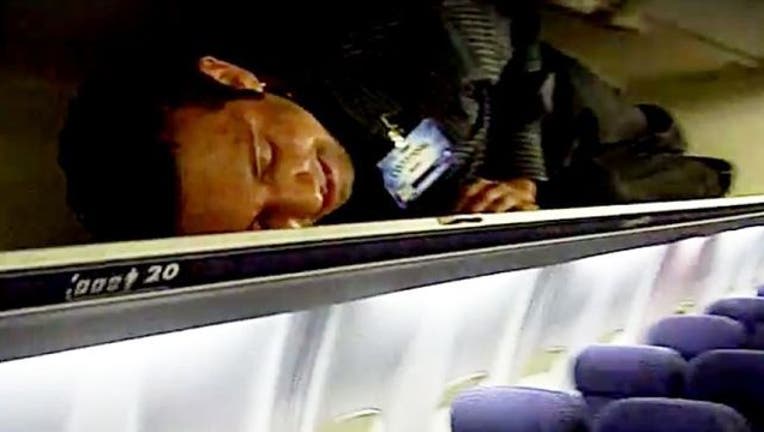 article
(FOX News) - Next time a flight attendant says your bag won't fit, whip out your phone and show him or her one of these pictures.
Call it cabin fever. Flight attendants are taking snapshots of themselves stuffed into overhead luggage compartments with the hashtag #overheadbin.
Some snaps feature cabin crew flying solo while others show flight attendants goofing off with fellow colleagues. A few snaps call it flight attendant initiation. Whether they're pretending to nap, or executing a perfect plank, these men and women look like they're having a good time sans passengers. But sometimes even a little harmless crew play turns uncomfortable for claustrophobic attendants.
Clearly all the fun takes place once passengers have deplaned so don't expect your own photo op next time you fly.