Pilot in fatal plane crash identified as retired Chicago police officer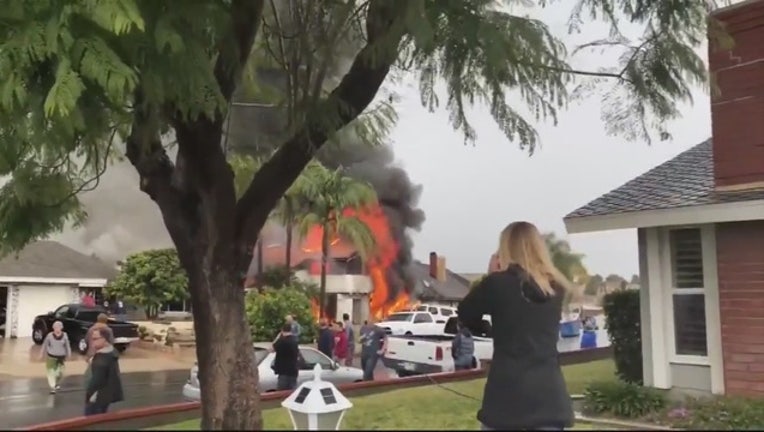 Southern California authorities have identified the pilot of a small plane involved in a deadly weekend crash as a retired Chicago police officer.
The Orange County Sheriff's Department says the pilot killed Sunday was 75-year-old Antonio Pastini of Gardnerville, a northern Nevada community.
Authorities are still trying to identify four people killed when part of the twin-engine Cessna fell into a house in Yorba Linda and ignited an intense fire. The condition of the bodies may require use of DNA.
National Transportation Safety Board investigator Maja (MY-uh) Smith says witnesses described the aircraft coming out of a cloud and its tail and other parts breaking off as it rapidly descended.