Pitchfork Music Festival lineup: The Smile, Big Thief, Bon Iver headline Chicago summer fest
CHICAGO - The Smile, Big Thief and Bon Iver will headline an eclectic list of musical acts scheduled to play at this summer's Pitchfork Music Festival in Chicago.
The event will take place from Friday, July 21 to Sunday, July 23 and include other artists such as Alvvays, King Krule and Kelela.
"We're excited to be back at Union Park with a lineup of artists responsible for some of the very best music of the past year," Editor in Chief of Pitchfork Puja Patel said in a statement. "For one, this year will mark the very first time that Thom Yorke and Jonny Greenwood (as The Smile) and Bon Iver will perform at the Chicago festival. And Big Thief will complete their tour of the fest's stages over the years with a headlining set, their first at a festival this size."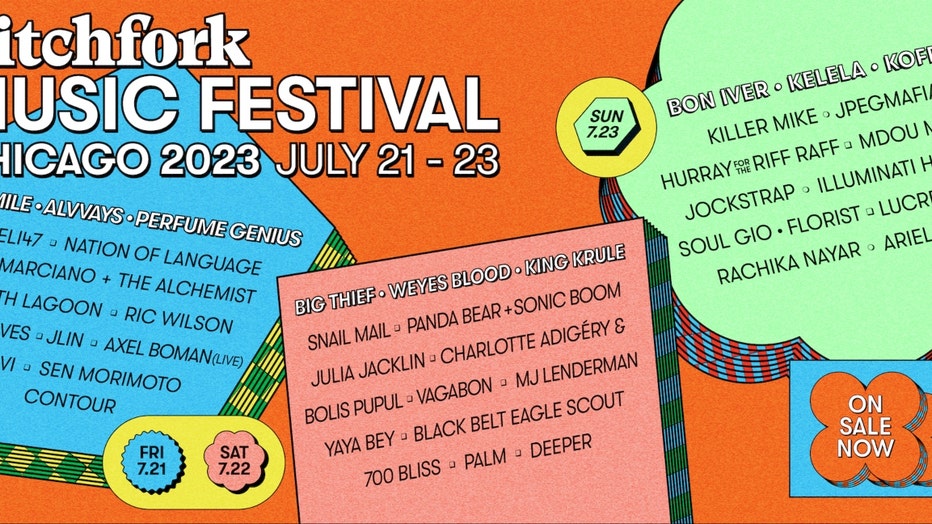 (Pitchfork Music Festival)
Tickets for the festival went on sale Monday morning, with three-day passes going for $219 and single-day passes price at $109.
Also available is the Pitchfork PLUS upgrade, which includes many exclusive amenities for $419 for a three-day pass, and $209 for a single-day pass. More details can be found HERE.
SUBSCRIBE TO FOX 32 ON YOUTUBE
All tickets are on a tiered pricing system and payment plans are available.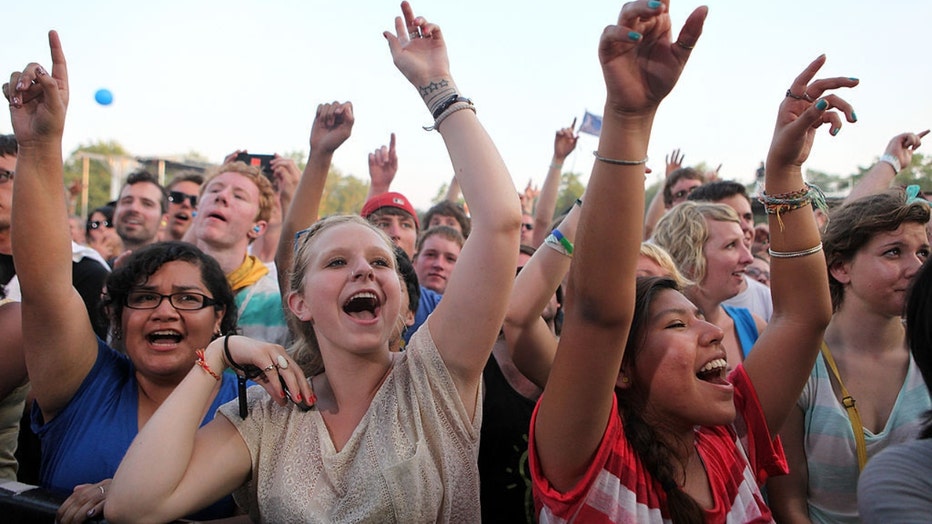 Festival-goers watch a performance during the 2011 Pitchfork Music Festival in Union Park in Chicago, Illinois. (Roger Kisby/Getty Images / Getty Images)
The daily music lineups are as follows:
FRIDAY 7/21
The Smile
Alvvays
Perfume Genius
Leikel147
Nation of Language
Roc Marciano & The Alchemist
Youth Lagoon
Ric Wilson
Grace Ives
Jlin
Axel Boman (Live)
Mavi
Sen Morimoto
Contour
SATURDAY 7/22
Big Thief
Weyes Blood
King Krule
Snail Mail
Panda Bear & Sonic Boom
Julia Jacklin
Charlotte Adigery & Bolis Pupul
Vagabon
MJ Lenderman
Yaya Bey
Black Belt Eagle Scout
700 Bliss
Palm
Deeper
SUNDAY 7/23
Bon Iver
Kelela
Koffee
Killer Mike
JpegMafia
Hurray For The Riff Raff
Mdou Moctar
ILLUMINATI HOTTIES
Jockstrap
Soul Glo
Florist
Lucrecia Dalt
Rachika Nayar
Ariel Zetina
For more information on the festival, visit PitchforkMusicFestival.com.