Police: 4 dead, 10 wounded in Chicago weekend shootings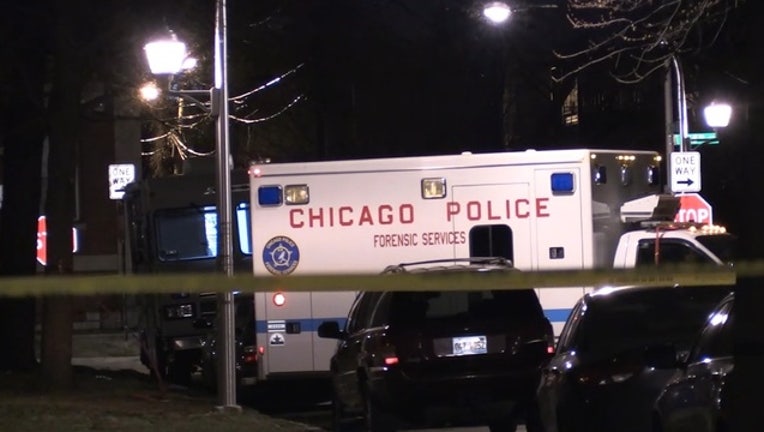 article
CHICAGO (Sun-Times Media Wire) - Four men were killed and at least 10 other people have been wounded in shootings across the city since Friday afternoon, according to Chicago Police.
Most recently, a man was shot to death Sunday afternoon in the North Lawndale neighborhood on the West Side. The 23-year-old man was sitting in the driver's seat of a parked minivan at 10:48 a.m. in the 1300 block of South Kedzie when a silver car drove slowly by and someone inside opened fire, police said. The man, whose name has not yet been released, was shot multiple times and taken to Mount Sinai Hospital, where he was pronounced dead at 11:15 a.m., according to police and the Cook County medical examiner's office. The silver car headed south on Kedzie after the shooting. A police source said the victim was a documented gang member and the shooting was thought to be gang-related.
Early Sunday, a man was killed in an East Side neighborhood drive-by shooting that left another man hurt about 1:20 a.m. on the Far South Side. Two 18-year-old men were getting into a parked vehicle in the 10900 block of South Mackinaw when a silver Chevrolet Malibu drove by and someone inside fired shots in their direction. One man was shot in the back and taken to Christ Medical Center in Oak Lawn, where he was pronounced dead at 2:27 a.m., police said. His name was not released by the medical examiner's office on Sunday. The other man suffered a laceration to his left ear, thought to be caused by shattered glass from the vehicle. He was taken in good condition to Trinity Hospital.
Shortly before 1 a.m. Saturday, two people in hooded sweatshirts opened fire into a crowd at a party in the 6500 block of South Drexel in the Woodlawn neighborhood on the South Side. A 20-year-old man was shot in the face and torso, and a 37-year-old man suffered a gunshot wound to the chest, police and the medical examiner's office said. They both died at the scene, making them Chicago's 100th and 101st homicide victims in 2017. Their identities have not been released. A 29-year-old woman also suffered a graze wound to the thigh and was taken in good condition to Northwestern Memorial Hospital, police said. No one was in custody for the shooting, which was considered gang-related.
The most recent nonfatal shooting seriously wounded a 15-year-old boy on Sunday night in the West Side Austin neighborhood. About 6:30 p.m., the boy was in the first block of South Mayfield when someone approached him on foot and fired shots, police said. The teen suffered multiple gunshot wounds and was taken to Loyola University Medical Center in Maywood, where he was in serious condition.
At least eight other people were wounded in shootings across Chicago between Saturday morning evening and Sunday night.
Last weekend — an unseasonably warm Presidents Day holiday weekend — saw at least 37 people shot across the city, leaving five dead. More than 500 people have been shot in Chicago so far in 2017, according to Chicago Sun-Times data.