Police: Man busted for driving in HOV lane with dummy passenger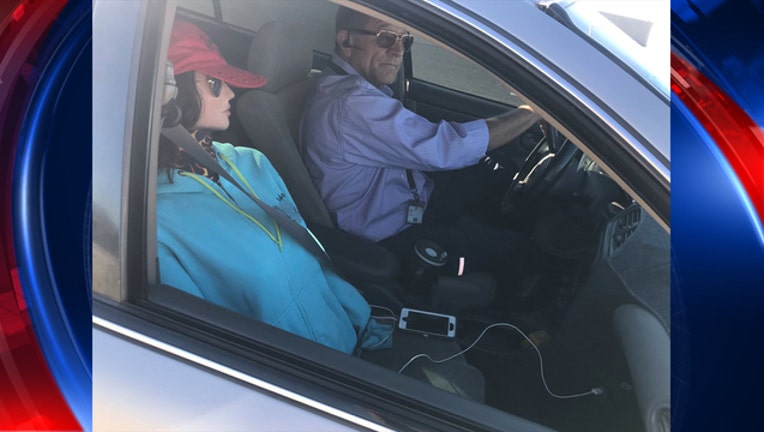 article
PHOENIX (FOX 10) -- A man is getting some unwanted attention on Twitter, after he was caught driving in the HOV lane when he was not supposed to.
According to a tweet made by Arizona Department of Public Safety on its verified Twitter page, the driver, who was not identified, was cited for an HOV lane violation after he was caught driving in the HOV lane with a dummy as a passenger. DPS caught up with the man along the Loop 202 at Alma School Road.
Incidents like this have happened in the past. In September 2018, DPS officials tweeted out a photo of another driver who was caught doing the same thing on Loop 202, near Van Buren.
According to the relevant Arizona state law, HOV lanes, during certain times, are reserved for cars with two people or more inside, including the driver. Those who violate the law will be fined $200.
---