Police: Man on bicycle touching women inappropriately on North Side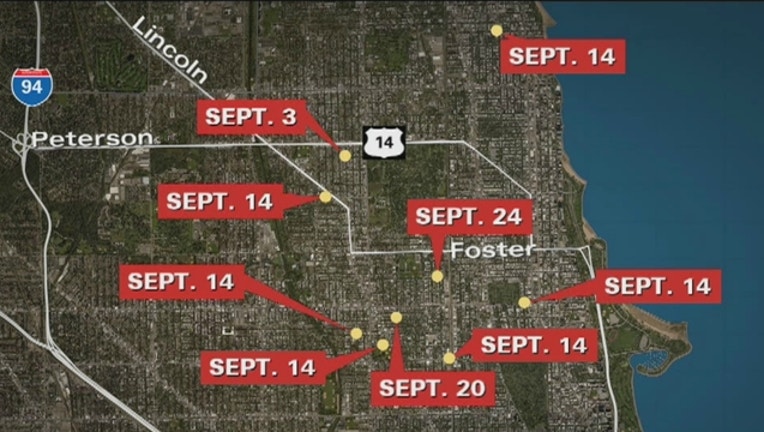 CHICAGO (SUN TIMES MEDIA WIRE) - Police are warning women on the North Side about a man riding around on a bicycle and touching them inappropriately.
The suspect rides up to women walking alone or with children, touches them as he rides past, and then takes off, according to a community alert from Area North detectives.
The incidents happened at:
12:30 p.m. Sept. 24 in the 5000 block of North Wolcott;

12:30 a.m. Sept. 20 in the 2200 block of West Leland;

11:25 a.m. Sept. 14 in the 2700 block of West Bryn Mawr;

11 a.m. Sept. 14 in the 2300 block of West Sunnyside;

10:55 a.m. Sept. 14 in the 4800 block of North Magnolia;

10:45 a.m. Sept. 14 in the 4600 block of North Campbell;

10:33 a.m. Sept. 14 in the 4400 block of North Ravenswood;

9:49 a.m. Sept. 14 in the 1400 block of West Pratt; and

3:15 p.m. Sept. 3 in the 5900 block of North Maplewood.

He is described as a white or Hispanic man between 25 and 40, wearing a dark baseball cap, black-and-gray striped sweater and blue jeans, police said. He has been seen riding a silver BMX-style bike or a mountain bike.
Anyone with information is asked to call detectives at (312) 744-8200. Anonymous tips can also be submitted to TIPSOFT.com.