Police: Man tried to hide drugs during Riverside traffic stop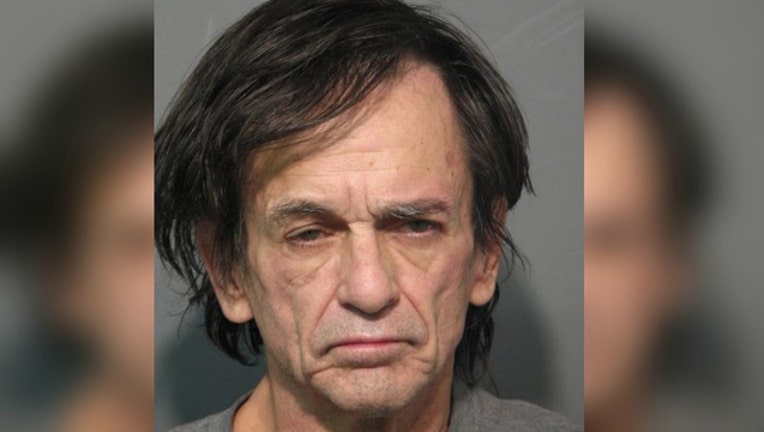 article
(SUN TIMES MEDIA WIRE) - A man threw cocaine and rock cocaine around his car in an attempt to hide the drugs from officers conducting a traffic stop early Monday in west suburban Riverside, police said.
James A. Doran, 60, has been charged with six felony counts of possession of a controlled substance, as well as possession of drug paraphernalia and driving without a license, according to a statement from Riverside police.
At 12:51 a.m., an officer spotted a car with an expired registration tag near Ogden Avenue and Lionel Road, police said. When the officer stopped the vehicle, the driver — identified as Doran — said he didn't have a valid driver's license.
The officer noticed that Doran was "sweating profusely and seemed very nervous," according to police. When the officer asked Doran to get out of the car, the officer saw white powder spread throughout the vehicle.
A search of the vehicle revealed cocaine, rock cocaine, scales for measuring narcotics, drug paraphernalia, crack pipes, syringes and several prescription drugs for which Doran was not prescribed, including Tramadol, Alprazolam, Dilaudid, Clonazepam and Diazepam, police said.
"When the officer pulled over Mr. Doran, he began to throw the narcotics throughout the vehicle," Riverside Police Chief Tom Weitzel said in the statement, adding that it was an attempt to "destroy the evidence."
Officers searching the vehicle also found a replica paintball gun with a mask and more than 40 power tools, including an air gun, drills, sanders, a toolbox, flashlights, gloves, masks, power cords, and air handling devices, police said. The items may have been stolen during a garage burglary, as Doran could neither prove the items belonged to him nor explain why they were in his car. The investigation is ongoing for possible burglary charges.
Doran, who lives in the 2100 block of Grove Avenue in Berwyn, has a criminal history that includes 47 prior arrests for drugs, traffic offenses, assault, obstruction of justice, seven burglary convictions and nine theft convictions, police said.
He has been ordered held at the Cook County Jail without bond, according to the Cook County sheriff's office. He is due back in court Wednesday.