Police release sketch of suspect who attacked state trooper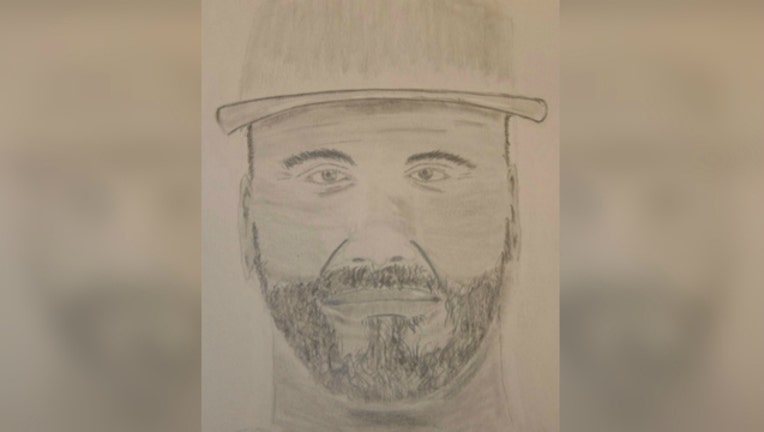 article
(SUN TIMES MEDIA WIRE) - Police have released a sketch and surveillance photo of a man who pointed a gun at an Illinois State Police trooper during an attack that left the trooper hospitalized last month on northbound Interstate 294 near south suburban Harvey.
Shortly before 7 p.m. Nov. 7, the plain-clothes trooper driving an unmarked squad car attempted to question a "suspicious person" at the Halsted Street Toll Plaza on northbound I-294, according to an ISP statement.
When confronted, the suspect walked up to the the officer, pulled out a handgun and reached into the open driver's side window of the squad car, police said.
The two tussled for the weapon, which went off several times, police said. The trooper suffered a neck injury but was not shot. He was taken to a hospital with injuries that weren't considered life-threatening and was still recovering from those injuries Tuesday morning.
The suspect ran away after the incident and remains at large, police said. He was described as a black man in his late 40s to early 50s, standing about 5-foot-10, weighing about 180 pounds, with a slender build. He had a patchy and unkempt black and white beard with significantly more white in the goatee area, was observed walking with a slight limp in his gait and was wearing a construction vest and black jeans.
Anyone with information should call ISP at (630) 241-6800, extension 5028.