Police seek man who robbed suburban smoothie shop at gunpoint
GLENVIEW, Ill. - Glenview police are trying to identify a man who robbed a smoothie café Monday evening in the northern suburb.
A man wearing all black clothing and a black full-face mask entered Tropical Smoothie Cafe, 2759 Pfingsten Road, around 9 p.m. He walked behind the counter, flashed a gun in his waistband and demanded cash from the register, police said.
After the employees complied, he left the business and fled in an unknown direction.
A witness reported seeing a silver/gray work van parked in the parking lot near the business, according to police. The van's driver was about 40-years-old and his passenger was roughly 20-years-old.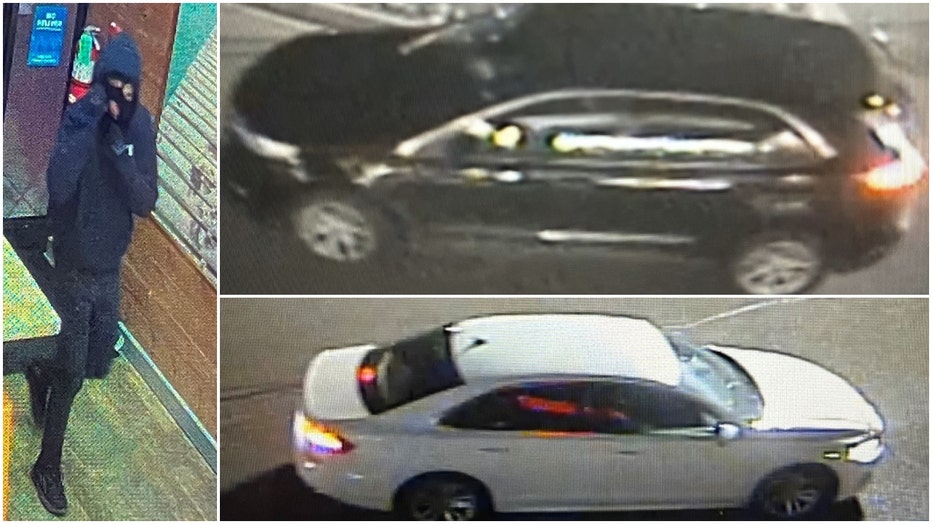 Surveillance images from Glenview police
A few minutes later, the witness saw the passenger inside the business, police said.
Police also released images taken from surveillance video that showed two vehicles they believe were involved in the robbery. The photos show what appear to be a black Honda CRV and a white Ford Fusion, both potentially newer models, Glenview police said.
SUBSCRIBE TO FOX 32 ON YOUTUBE
Anyone with information on the robbery is asked to contact Glenview police at (847) 901-6055.