Police SUV involved in Melrose Park rollover accident
MELROSE PARK, Ill. - A rollover accident involving a Bellwood police SUV occurred Friday afternoon in west suburban Melrose Park.
The accident occurred about 12 p.m. at the intersection of 25th Avenue and Lake Street, a Melrose Park police spokesperson said, citing preliminary information.
An officer and the driver of a second vehicle were taken to local hospitals with non-life-threatening injuries, the spokesperson said.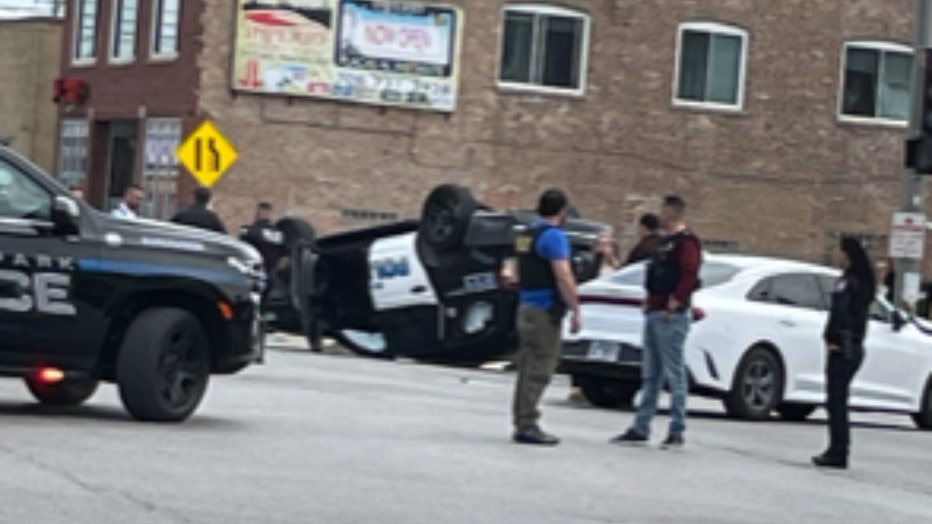 Details on the circumstances surrounding the crash were not immediately available Friday afternoon.