Pritzker, Lightfoot unveil design plans for new Chicago tech hub
CHICAGO - Illinois Gov. J.B. Pritzker and Mayor Lori Lightfoot unveiled a model of the first building in what's planned to become a riverfront, tech office campus between the South Loop and Chinatown.
"And with that, I'm proud to share with you what DPI's headquarters will look like," Pritzker said.
The Discovery Partners Institute headquarters has been years in the making.
SUBSCRIBE TO THE FOX 32 YOUTUBE CHANNEL
Pritzker and the State of Illinois have earmarked a quarter-billion dollars for tech projects that include the new campus with partners including the University of Illinois, University of Chicago and Northwestern University.
"The new DPI headquarters will house offices and classrooms, labs and event space, along the Chicago River turning a long-vacant, old rail yard into a world-class talent and innovation powerhouse, with the aesthetic to match," Pritzker said.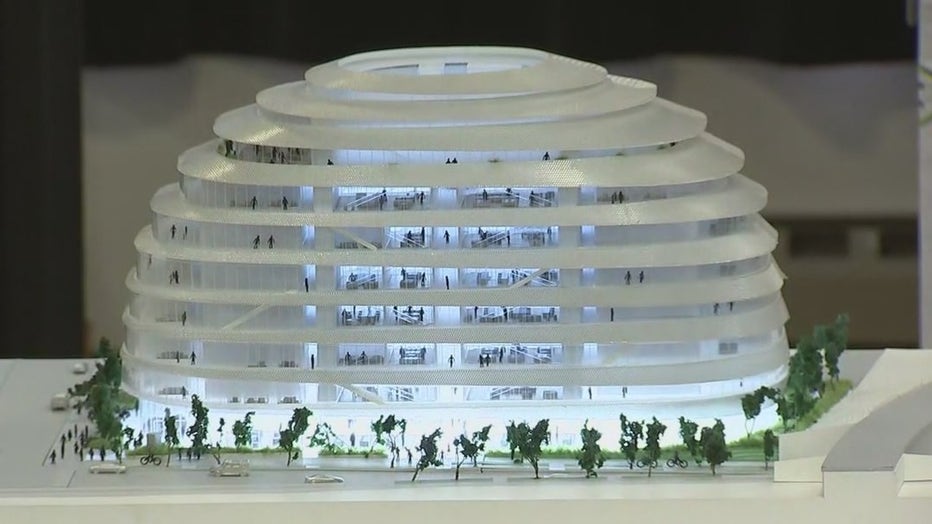 The governor, whose multi-billionaire family has contributed millions of dollars to the project, said 2,500 Chicagoans with no tech background will learn new skills in the new building.
Pharmacy company CVS will use part of the structure to house 200 tech-related employees.
Among them may be Chicagoan Rukiya Dykes, who first learned computer programming through a 12-week, 40-hour a week online course. She then did a coding "boot camp" and went to work for CVS in a job that typically pays about $50,000 a year to start.
"And after that, I mean, it's just up to them. It just takes that time and dedication," Dykes said.
"That kind of motivation is very difficult to find. And so we feel like tapping into that motivation and then working with individuals that've been given the skills from InterApp to make them engineers and developers, that's the right combination," said Roshan Navagamuwa, Executive Vice President of CVS Health.
Creating new opportunities for those willing to study and master the basics of computer programming and move up the ladder is one of the goals of the Discovery Partners Institute.