Pritzker signs law holding gun manufacturers liable for marketing practices
CHICAGO - The day after the Illinois Supreme Court upheld the state's ban on semi-automatic weapons, Governor J.B. Pritzker signed another anti-gun bill into law. It's called the Firearm Industry Responsibility Act and paves the way for gun manufacturers to be prosecuted for certain marketing practices.
The governor signed it into law at McCormick Place Saturday afternoon, which is where the Gun Sense University 2023 Conference is being held.
"We hold opioid manufacturers accountable. We hold vaping manufacturers accountable. We hold predatory lenders accountable. Gun manufacturers shouldn't be able to hide from the law and now they won't be able to," Pritzker told a cheering crowd.
SUBSCRIBE TO FOX 32 CHICAGO ON YOUTUBE
Illinois' newest law cracks down on what Pritzker calls "unsafe marketing practices" by gun manufacturers, including targeting those under the age of 18 and promoting guns to use for paramilitary purposes.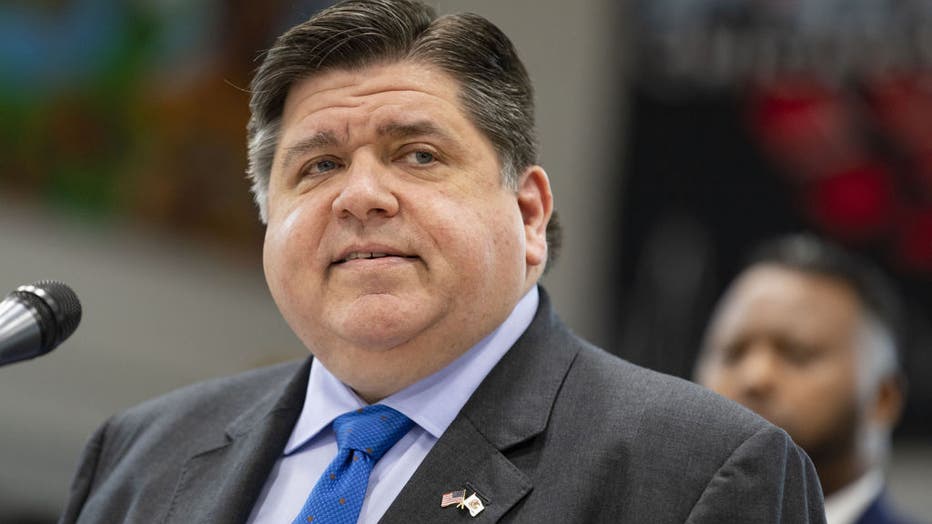 Gov. J.B. Pritzker speaks before signing a bill restricting the sale and possession of unserialized firearms, also known as ghost guns, on May 18, 2022, at The Ark of St. Sabina. (Brian Cassella/Chicago Tribune/Tribune News Service via Getty Images)
"This time, we're going after the source," Pritzker said.
But some opponents of the measure call the bill 'political theater' that won't actually save lives.
"If you really dig down deep and ask people, 'have you seen these marketing materials?' Most of them say 'no, I haven't,' but it's out there in the media so it must be real," said Robert Bevis, owner of Law Weapons in Naperville.
Bevis agrees that guns should not be marketed to young people.
"I wouldn't condone any type of firearm being marketed toward children," he said.
But he added that holding gun manufacturers responsible for the actions of gun owners is wrong.
"It's like saying that if you buy a car, and somebody uses it in a crime, that the car manufacturer should be liable for it." he said.
Bevis is hosting a gun education and Second Amendment support event at his shop Sunday morning. He said he sees a legal challenge to this latest measure.
The Gun Sense University Conference at McCormick Place wraps up Sunday, an event attended by Vice President Kamala Harris on Friday.