Prosecutor: Men in animal costumes raped child repeatedly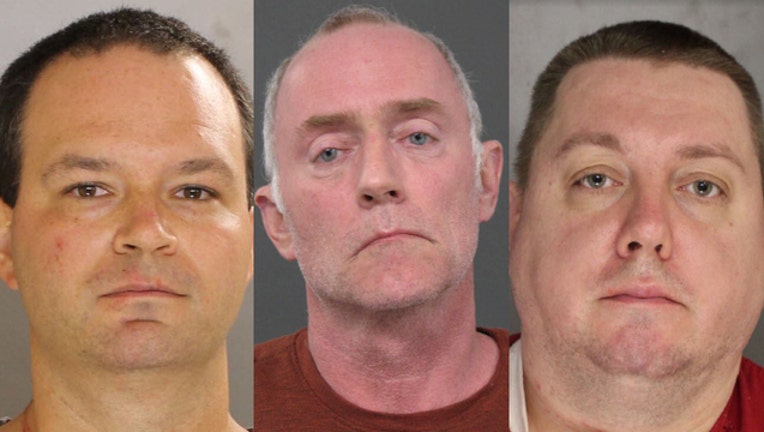 article
WARMINSTER, Pa. (AP) - A Pennsylvania boy told state prosecutors that he was forced to dress as "Tony the Tiger" at perverse fetish parties in which he was repeatedly sexually abused by men dressed in animal costumes.
Prosecutors said the 14-year-old's allegations paint a horrifying portrait of members of a child predator ring that took turns raping him at "furry" parties held in Bucks County beginning in 2009.
Police have arrested five people who they say were involved in the ring, a multi-state sweep that began when a federal agent lured the first defendant to what he thought was a meeting with a 13-year-old for sex.
The fifth person, a Quakertown man, was arrested last week. Kenneth Fenske, 57, was charged Friday with child rape, involuntary deviate sexual intercourse and unlawful contact with a minor.
"This child victim was repeatedly abused over a 7- or 8-year period by a group of criminals who cared only about their gratification," Pennsylvania Attorney General Josh Shapiro said after announcing charges against Fenske. "They cared nothing about this young boy."
Court documents don't list an attorney for Fenske, who posted bail and was released from custody. A message left Monday at his listed phone number wasn't immediately returned.
The boy told authorities that Fenske at times would dress up in a furry red fox costume with "full long sleeves and pants, a zipper in the back, paw gloves, and a fox head with pointy ears" before raping him.
Four other men who are accused of participating in the abuse at Fenske's home were arrested in Pennsylvania and Virginia.
The boy is reportedly related to one of the men and had lived with his grandmother when the abuse started. He now is in foster care and has been receiving therapy.
Shapiro said his office is worried that there may be other victims in this "horrendous case." Investigators say the boy's tip earlier this month led to Fenske's arrest.
"You think you've heard it all on this job, and you never have," said Bucks County District Attorney Matthew Weintraub.