Prosecutors: CPD officer shot when suspect threw gun away during chase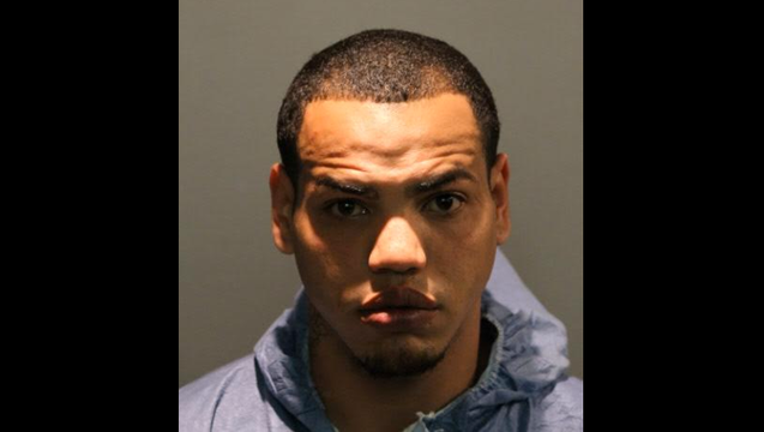 article
CHICAGO (Sun-Times Media Wire) - The Chicago Police officer who was shot Monday in the Little Village neighborhood was injured when the man he had been chasing with his partner threw a gun, causing it to discharge after the weapon hit the side of a building and crashed to the ground, Cook County prosecutors said Thursday.
The uniformed officers who had been on routine patrol in a marked SUV at Trumbull and 24th had pursued Rafael Martir-Ubiles late Monday afternoon because they believed he had a gun, Assistant State's Attorney Matthew Howroyd said.
Martir-Ubiles, 25, had been walking with two others while holding his left side, the Chicago Sun-Times is reporting. The officers also observed that he had a bulge in his shirt.
The officer who was driving pulled up in an alley and blocked Martir-Ubiles' path, Howroyd said. That officer tried to interview Martir-Ubiles, but he fled, holding his waistband, Howroyd said.
The officer started chasing Martir-Ubiles, and the other officer, who was eventually shot, followed behind after he was able to open the door of his squad car, which was blocked by a dumpster, Howroyd said.
During the chase, Martir-Ubiles pulled out a .45 caliber handgun from his waistband with his right hand and tried to toss it on the roof of a nearby apartment building.
But the gun hit the wall of the building and fell to the pavement, Howroyd said.
That's when the gun went off and one of the officers — a nine-year veteran of the department — was struck in the right shoulder, authorities said.
Martir-Ubiles allegedly kept running and scaled the fence. While the injured officer radioed in the shooting to dispatch, the other officer followed Martir-Ubiles, suffering cuts to his hands and wrists from going over the fence, Howroyd said.
Martir-Ubiles kept running through a gangway until he came to a gate he couldn't open, Howroyd said. The officer who was on his tail tried to place him under arrest, but Martir-Ubiles allegedly resisted. Because Martir-Ubiles was combative, the officers used a Taser on him twice, Howroyd said.
Both officers were taken to the hospital.
The handgun was recovered with eight live rounds and one round in the chamber. One .45 fired cartridge casing was recovered from the alley where gun was discharged, Howroyd said.
Martir-Ubiles, who wore olive green and blue plaid pajama bottoms in court Thursday, is a member of the Latin Kings, he said.
He does not have a valid Firearm Owners Identification card, Howroyd said in court as a Spanish language interpreter stood near Martir-Ubiles, explaining the allegations.
Martir-Ubiles allegedly admitted that he was running away from police and that his gun went off after he tried to throw it.
Judge Peggy Chiampas ordered Martir-Ubiles, of the 2400 block of South St. Louis, held without bail.
He was charged with aggravated assault of a police officer; aggravated battery of a police officer; resisting arrest; reckless conduct; aggravated unlawful possession of a loaded firearm with out a FOID card; unlawful possession of a firearm by street gang member; and aggravated unlawful use of a weapon.