Prosecutors: Tenant kills Brighton Park couple, flees in Uber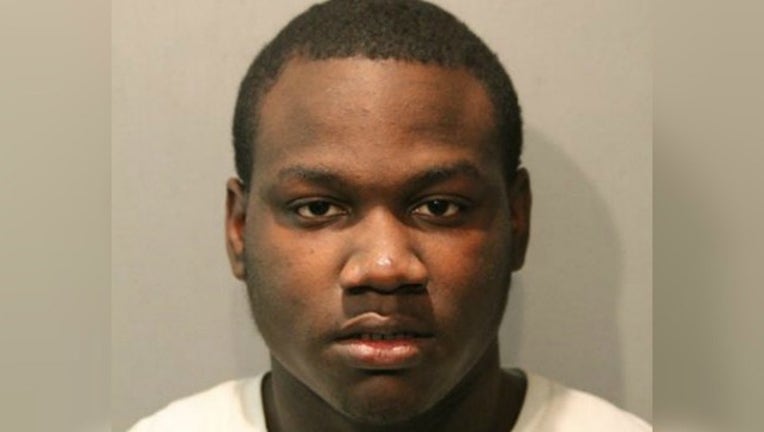 article
CHICAGO (Sun-Times Media Wire) - Prosecutors say a man renting a room in a Brighton Park woman's apartment shot her and her boyfriend to death on Super Bowl Sunday and then fled after calling a Uber driver, the Chicago Sun-Times is reporting.
Days before the Feb. 5 murders, Pricilla Gloria Reyes, who often found tenants on Facebook, told a friend she was having problems with her most recent one, Cook County Assistant State's Attorney Craig Taczy said Friday.
The night Reyes and 31-year-old Edwin Eliseco Chuy Cutzal were killed, Reyes asked that friend to come over because the tenant was acting up again, Taczy said.
Reyes' friend heard someone demanding to know who she was talking to before the phone went dead.
Meanwhile, a witness heard loud banging noises from Reyes' apartment, in the 2500 block of West 46th Street, Taczy said.
Soon after, someone saw 19-year-old Leandre Evans exit the gangway carrying a bag as he ran, Taczy said.
Evans then allegedly called Uber and had the driver pick him up near Reyes' apartment in the 2600 block of West 47th.
The next day, Reyes, 33, and Cutzal were found in the apartment with gunshot wounds to their chests. They had only been dating for a month, Taczy said.
Inside, police found Reyes' cellphone, a receipt from a Dollar Tree store and some food items. Video footage from that Dollar Tree captured Evans buying the same items, Taczy said.
Reyes' phone also had text messages from Evans' phone regarding the rental of the room, Taczy said. Evans used the name "Dre" in those texts from his Google and Pinger phone numbers, Taczy said. Both numbers were linked to Evans' Gmail account, Taczy said.
Evans, a father of twin girls, was ordered held without bond by Judge Donald Panarese Jr.