Purple Pig disrupted by activists protesting alleged sexual harassment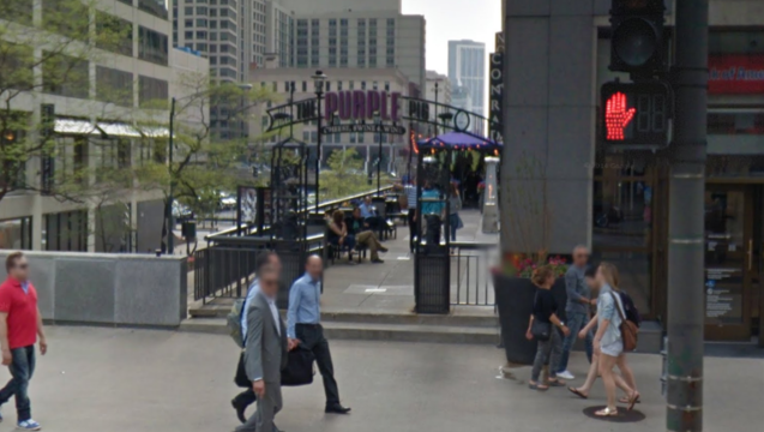 article
CHICAGO (FoxNews.com) - A group of activists interrupted dinner at a popular Chicago restaurant Wednesday night and rallied outside in protest of employees' alleged sexual harassment.
Members of the United Workers' Center, or Centro de Trabajadores Unidos, were seated at the Purple Pig before one man – identified as Tim Bell, head of the Chicago Workers Collaborative – began to loudly read a list of demands. Other activists passed out fliers and began the chant, "Hey, hey, ho, ho, sexual harassment has got to go."
The Purple Pig's employees asked activists to leave shortly after their demonstration started, as seen in a video uploaded to Facebook.
The demonstration stemmed from a sexual harassment complaint filed in August by Rodrigo Soto, a former employee, an activist said in the video.
Soto, who was a busboy at the downtown restaurant, alleges that three male employees would consistently harass him by grabbing his genitals and buttocks, calling him homophobic slurs and showing him same-sex pornography, according to the complaint filed with the Illinois Department of Human Rights and EEOC. He alleged his supervisor and other managers did nothing to combat the harassment despite being informed.
"The sexually offensive conduct created a hostile and intimidating work environment and interfered with my ability to do my job," Sotto's complaint said.
Soto worked at the Purple Pig — a Mediterranean restaurant specializing in "cheese, swine and wine" — from July 2017 to May 2018. He quit because of the alleged harassment, WGN-TV reported.
Purple Pig employees "kindly asked [the protestors] to leave" because they were disrupting the guests eating their meals, a spokesperson told the Chicago Tribune. The general manager also gave her contact information to the demonstrators and offered to meet with them privately, according to the newspaper.
The restaurant previously addressed Soto's claims, saying it "has a zero-tolerance policy for harassment or discrimination of any kind."
"As a business built upon the foundation of immigration to the United States by our own ancestors, we are proud to foster a welcoming, supportive environment for all of our team members," the statement to WGN said.
The activists also rallied in front of the restaurant with a banner that read, "Sexual Harassment Stinks" with images of purple pigs on it. Other demonstrators held signs that said "#TimesUp" and "#MeToo."
The United Workers' Center has gathered outside Purple Pig every week since Soto's complaint, labor organizer Cinthya Rodriguez told the Chicago Tribune.
"The success of yesterday's action will continue to depend on whether Purple Pig will or won't take action," Rodriguez said. "But any day community organizations come together and stand up for workers, especially low wage workers, is a successful day for us."
According to the United Workers' Center, the other groups that participated in the demonstration included: Arise Chicago, Chicago Workers' Collaborative, Community Activism Law Alliance, Healing to Action, Illinois Coalition for Immigrant and Refugee Rights, Latino Union of Chicago, Raise the Floor Alliance, United Auto Workers #551 and Warehouse Workers for Justice.
More on FoxNews.com.