Rauner quiet on 'truly balanced budget'; Senate begins work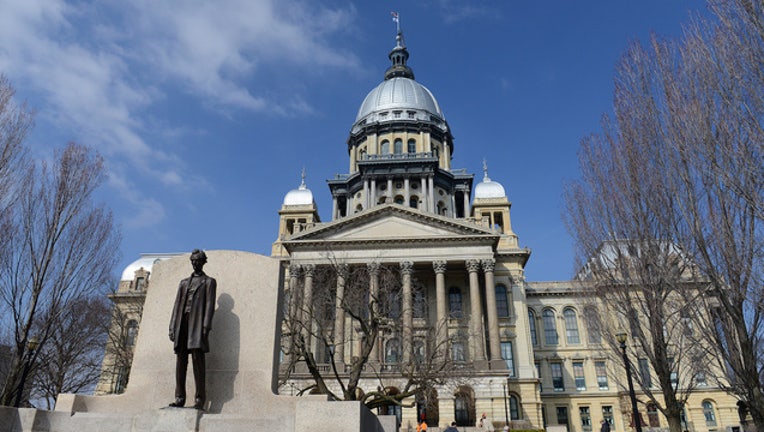 article
SPRINGFIELD, Ill. (AP) - The Illinois Senate prepared to take up a $38.5 billion budget Wednesday night amid a chorus of bipartisan cooperation missing in the state Capitol in recent memory.
Democrats who control the Senate said they expected a vote on a plan that will have virtually no new spending. Revenue will meet expenditures and most programs will be cut or kept flat. It was negotiated with Republican Gov. Bruce Rauner's budget office.
"We have a truly balanced budget," Sen. Heather Steans of Chicago told the Senate appropriations committee, which she heads. "It does not increase spending for things that we don't think we can actually achieve. It allows us to pay our bills and helps provide for the fiscal stability of our state."
Rauner's office did not immediately respond to a request for comment. A holdout by the Republican similar to the ones in which he participated in his first three years in office could be politically damaging this year, given the tough re-election campaign he faces before squaring off with Democrat J.B. Pritzker in November.
The budget bill's sponsor, Democratic Sen. Andy Manar of Bunker Hill, noted when answering fellow lawmakers' questions about spending reductions that they're in line with what Rauner has outlined.
"The levels in the budget today are largely reflective of what the governor introduced," Manar said.
But part of the reason budget-making ran more smoothly this year was because an income-tax increase imposed last summer over Rauner's objections is producing $5 billion more in revenue annually. He's sure to be attacked by Democrats if he signs the current plan because he's likely to continue to campaign against the tax increase he blames on his nemesis, Democratic House Speaker Michael Madigan of Chicago.
Elementary and secondary education would be $8.3 billion, a $400 million increase, said Manar, who shepherded a landmark school-funding overhaul last summer to funnel more money to the neediest schools.
Higher education features the only new spending program to which Steans could point. It's a new scholarship program for college-bound students designed to keep Illinois students in the state. Students have been leaving in droves because of the deterioration of state support for colleges and universities, which started 15 years ago but has been exacerbated by the two-year budget impasse.
"No longer will we tolerate people coming from out of state to poach our students," said Sen. Chapin Rose, a Mahomet Republican who represents the University of Illinois.
Rauner has proposed a $245 million reconstruction of the Quincy veterans' home to install state-of-the-art plumbing and structures to eliminate water-borne bacteria that causes Legionnaires' disease and claimed the lives of 13 residents since 2015. The budget includes $106 million to address the problem, including $37 million to replace plumbing and begin other infrastructure improvement.
There are spending reductions, too, such as at the Department of Corrections. Part of that is because of reduced population - a Rauner priority to lessen the load on overburdened prisons. But there's $66 million set aside to help Corrections improve its psychiatric care for mentally ill prisoners after a federal judge ruled last week that the department has been inadequate in meeting the demands of a 2016 lawsuit settlement requiring mental health treatment in place of punishment and segregation. Corrections officials say they are considering an appeal.
___
The bills are HB109 and HB3342