Rauner says Democrats stalling on budget talks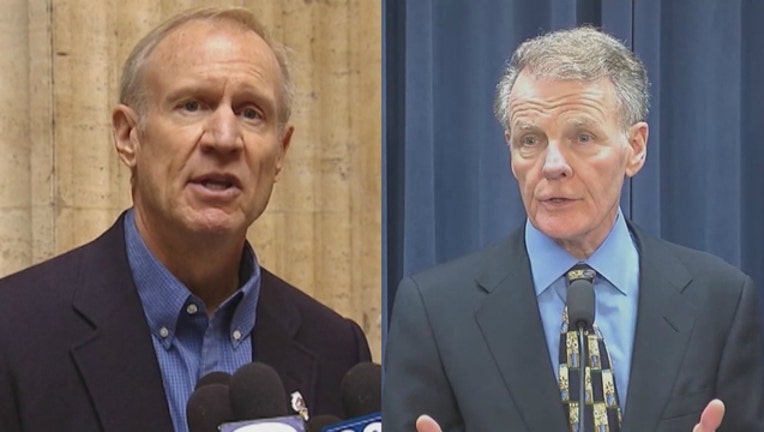 article
SPRINGFIELD, Ill. (AP) - Illinois Gov. Bruce Rauner is criticizing House Speaker Michael Madigan and Democrats after they canceled a legislative session in Springfield scheduled for this week.
Rauner said during a stop in Bloomington that lawmakers are neglecting their jobs and want to create a crisis to force a tax increase and a bailout of Chicago schools.
Madigan says he canceled Wednesday's House session so that talks can continue about how to resolve the state's nearly year-long budget impasse.
It would have been the House's first meeting since they adjourned the spring session May 31 without a budget for the second year in a row. Madigan had said the chamber would meet every Wednesday through the summer.
Rauner accused the Democrats of "slow rolling the process" to create a crisis in the schools.